Photo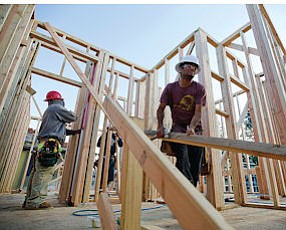 In 2006 the market was being driven by the incredible availability of credit when just about anyone could get any loan to buy any house. Today, credit remains tight. And in 2006 investors bought to flip. Today, they buy to rent.
Stories this photo appears in:
A prominent skeptic of last decade's bubble says today's market isn't ready for a repeat downtown.
The sudden surge in the housing market here in Southern California has caught most people by surprise – and is causing worry among some circles.