Cantor Fitzgerald Pays $92 Million for Boston Scientific Building in Valencia
Friday, July 9, 2021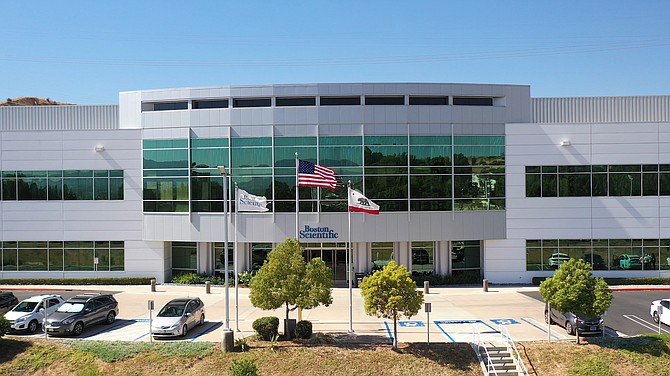 The headquarters of Boston Scientific Neuromodulation at Southern California Innovation Park in Valencia has sold for $92 million to financial services firm Cantor Fitzgerald, according to brokerage Newmark.

Located at 21555 Rye Canyon Loop, the 180,415-square-foot life sciences complex was first occupied in 2006, when it became Boston Scientific's neuromodulation division's global headquarters. The two-story building is nestled within the 160-acre, 15-building office park and includes such amenities as onsite cafeteria, floor-to-ceiling glass conference rooms, test labs and daycare spaces. An innovation lab was added in 2017.

Newmark represented the sellers, Oaktree Capital Management and Intertex Cos.

Cantor Fitzgerald is a finance firm involved in equity brokerage and research, investment banking and real estate. Newmark is listed as a affiliate company on the Cantor Fitzgerald website.