FINANCIAL INSTITUTIONS CATER TO NEW CONSUMER PREFERENCES.
Banks of the Future
Monday, August 16, 2021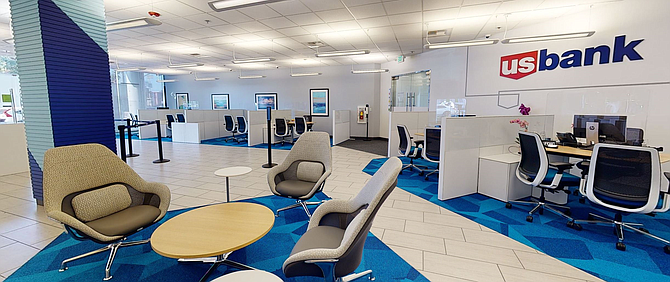 For bankers in the Valley region, the last 18 months have been a test of flexibility and responsiveness. The traditionally in-person relationships with banks have been permanently altered by the pandemic, resulting in a hybrid future for the industry that looks more flexible – both for both customers and employees – than in the past.

"We've been as agile as possible, trying to adapt and put client safety and employee safety at the top of our priority list. But the pandemic has also allowed for us to really become more innovative, on how we interact with our customers," Hamed Tavajohi, Los Angeles market leader for U.S. Bank, said. "I would say, how we've evolved over the past 18 months at U.S. Bank, that probably would have been a five-year process under normal circumstances."

The bank recently reopened a newly remodeled branch at 14500 Roscoe Blvd. in Panorama City. It features a "digital discovery center" where bankers can demonstrate the bank's mobile app and a video capability to see the banker for Zoom-like interactions.

...
Are you a current Member? Sign In