Simi Valley-Built Helicopter Hovers Over Mars
Monday, April 19, 2021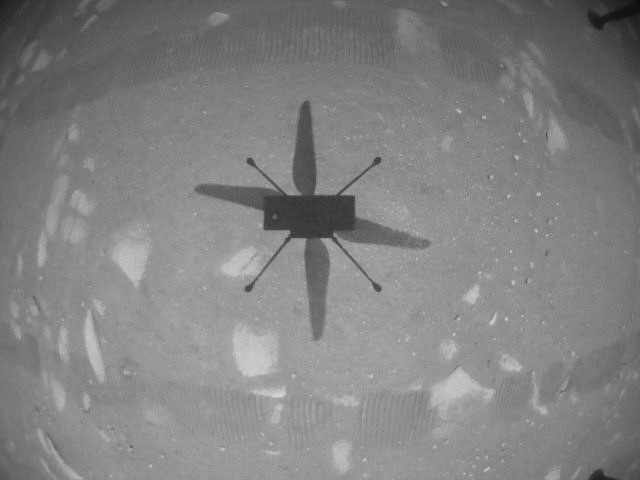 Space helicopter Ingenuity became the first aircraft in history to make a controlled flight on another planet as the craft successfully hovered above the surface of Mars early Monday morning.

Ingenuity, which traveled to the red planet aboard the Perseverance Mars rover, was developed and built by Simi Valley drone manufacturer AeroVironment Inc. for the Jet Propulsion Laboratory in La Cañada-Flintridge, which is overseeing the rover mission.

According to a statement from JPL, Ingenuity became airborne at about 12:34 a.m., Pacific Daylight Time and climbed to its prescribed maximum altitude of 10 feet where it hovered for 30 seconds. The helicopter then descended and touched back down on the Martian surface.

Ingenuity's initial flight demonstration was autonomous – piloted by onboard guidance, navigation and control systems running algorithms developed by the team at JPL, the laboratory said.

Acting NASA Administrator Steve Jurczyk called Ingenuity the latest in a long tradition of NASA projects achieving a goal once thought impossible.

"We don't know exactly where Ingenuity will lead us, but today's results indicate the sky – at least on Mars – may not be the limit," Jurczyk said in a statement.

Shares of AeroVironment (AVAV) closed Monday down $2.72, or 2.5 percent, to $105.68 on the Nasdaq, on a day when that market closed down nearly 1 percent.