Camarillo Apartment Complex Sells for $96 Million
Friday, November 20, 2020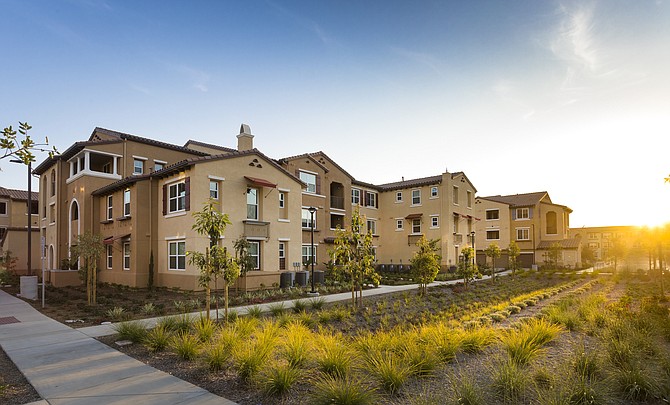 In Camarillo, a 213-apartment complex known as Las Positas has garnered $95.75 million, or $449,530 per unit, making it the biggest 2020 multifamily sale by total price in Ventura County, according buyer MG Properties Group.

MG Properties partnered with San Francisco-based investment firm Rockwood Capital to acquire Las Positas, which is located at 352 Townsite Promenade. The seller was Las Vegas-based developer Fore Property, which had purchased the apartment complex a year before.

Outlier regions of the L.A. metroplex have fallen into favor during the coronavirus pandemic and this purchase speaks to that, according to a statement by Mark Glieberman, chief executive of San Diego-based MG Properties.

"Las Positas' low-density environment and high-quality suburban location reflect the types of attributes residents are seeking in the current environment," Glieberman said.

This massive multifamily transaction was not the only one to unfold in Ventura County during the pandemic period. The Camarillo deal comes six months after The Artisan at East Village in Oxnard sold for $92 million, or $339,154 per unit, in one of the highest payouts ever for a Ventura County commercial property, according to CoStar Group.

That sale of that 272-unit, 431,054 square-foot Artisan community — located at 2060 Zocolo St. — in May signified Ventura County's biggest transaction of the year at the time. Per unit, it ranked above the county's average per-unit sales price year-over-year of $329,000.