Providence, Cedars Break Ground on Hospital Patient Tower
Tuesday, February 11, 2020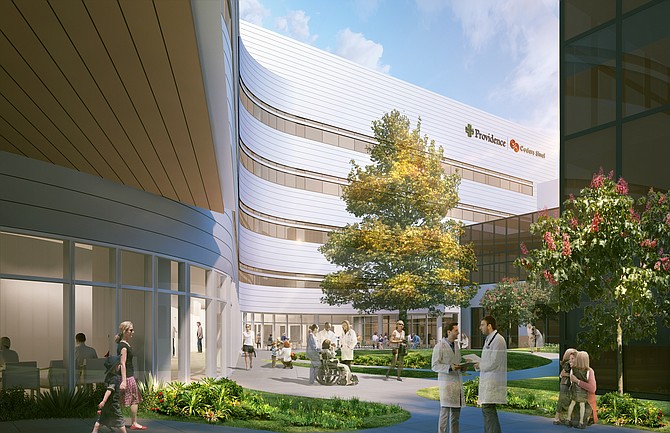 Providence St. Joseph Health and Cedars-Sinai officially broke ground on a patient tower in Tarzana on Monday evening, as part of the hospital's Tarzana Reimagined project.
Providence Cedars-Sinai Tarzana Medical Center, named after a joint venture between the two health organizations, is set to complete its expansion by 2023, according to a media advisory from Providence on Monday.
The $542 million expansion includes a six-story, 223,000-square-foot patient tower, healing garden, expanded emergency department, new diagnostic and treatment services and enhanced outpatient and ambulatory services. It is designed by architecture firm Perkins and Will's Los Angeles studio.
"This new hospital marks a new frontier for health care by putting the focus on the patient and families. More than just an expansion of services, this project embodies state-of-the-art models of care," Mark Tagawa, associate principal at Perkins and Will, Los Angeles studio, said in a statement.