New Building to Add to Santa Clarita's Medical Office Inventory
Monday, September 23, 2019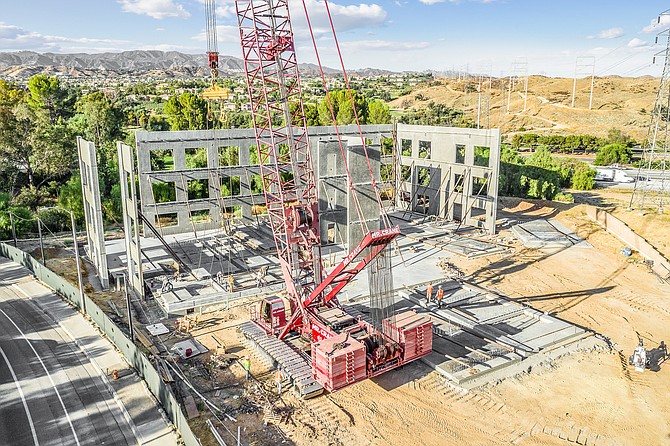 CBRE Group Inc. has announced the wall tilting of a new medical structure in Valencia that will build on a growing cluster of medical office space near the Henry Mayo Newhall Hospital campus.
The structure is Tourney Place Building 6, a 45,675 square-foot, three-story medical office building that is part of the larger Tourney Plaza III LLC development.
Building 6 is scheduled for completion during the second quarter of 2020.
CBRE's Craig Peters and Richard Ramirez are the leasing agents for the project.
The new building, located at 27335 Tourney Road and adjacent to UCLA Health medical center, represents the third joint venture between Santa Clarita-based JSB Development and McCombs Inc.
The property sits directly across the street from Valencia Country Club and nearby the Valencia Town Center, Henry Mayo Fitness and the 244-room Hyatt Valencia. Typical floor size at the site is 15,225 square feet.
"This is an ideal location for state-of-the-art medical office space," said CBRE's Peters in a statement. "We are surrounded by world-class amenities, and nearly 30 percent of the total medical space within the Santa Clarita Valley market is located on Tourney Road."
JSB founder Jim Backer, who is also the engine behind the pending mixed-use project Vista Canyon, added in a statement, "We are excited to go vertical. We look forward to finalizing the wall tilt and starting on the next phase of construction."
The project is located within Valencia Corporate Center, an established commercial market with more than 25 million square feet of industrial, medical and office properties.