Universal Studios to Revamp Jurassic Ride
Thursday, May 10, 2018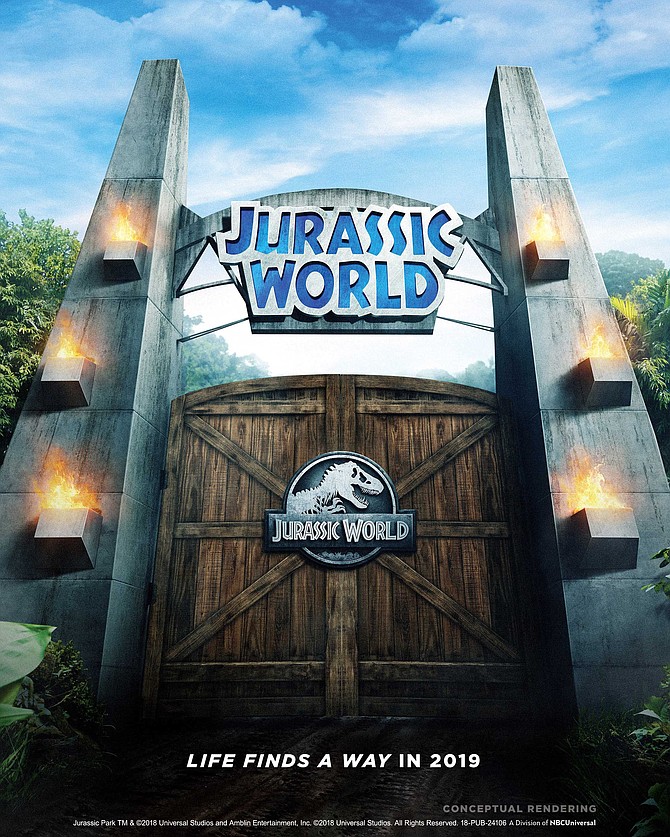 Universal Studios Hollywood will close its "Jurassic Park" ride this fall to make way for an updated dinosaur-themed attraction set to open in 2019.
The "Jurassic World Ride" will incorporate elements of the original ride while introducing new dinosaurs, technology and storytelling. In the runup to the closing on Sept. 9, Universal has launched a "Countdown to the Extinction" campaign to boost park attendance.
Universal Studios theme parks in Universal City, Orlando, Japan and Singapore have helped drive growth for Burbank-based NBCUniversal and its parent company Comcast Corp. Park revenues increased 14.5 percent to $1.3 billion in the first quarter of this year.
The sixth film in the franchise, "Jurassic World: Fallen Kingdom," opens in theaters on June 22.