HemaCare Opens Northridge Headquarters
Friday, December 7, 2018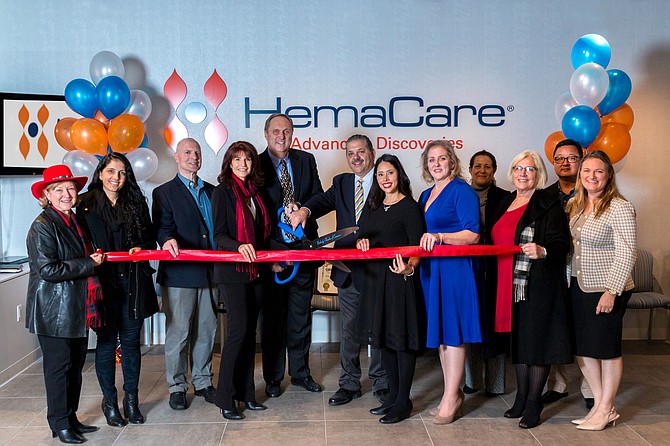 HemaCare Corp. officially opened it new Northridge headquarters Thursday.
The company, which makes blood products for biomedical research, will occupy 40,000 square feet in the Mix at Harman Campus at 8500 Balboa Blvd. With four GMP clean rooms, the facility has been designed to accommodate HemaCare's specialized cell collection and processing equipment to support clinical and commercial drug development.
"Our new headquarters reflects HemaCare's mission to continue to supply the best-in-class portfolio of high-quality, customizable human cellular material and services to the scientific research and cell therapy industries," Pete van der Wal, HemaCare chief executive, said in a statement. "It also demonstrates HemaCare's commitment to equip our current and future employees with the workspace environment and state-of-the-art tools they need to flourish."
Shares of HemaCare (HEMA) closed Friday down 20 cents, or nearly 2 percent, to $10 on the over-the-counter market.