REAL ESTATE: COLLECTORS LOVE EXTRA SPACE, FANCY AMBIANCE.
Car Condos Spin Some Heads
Monday, November 13, 2017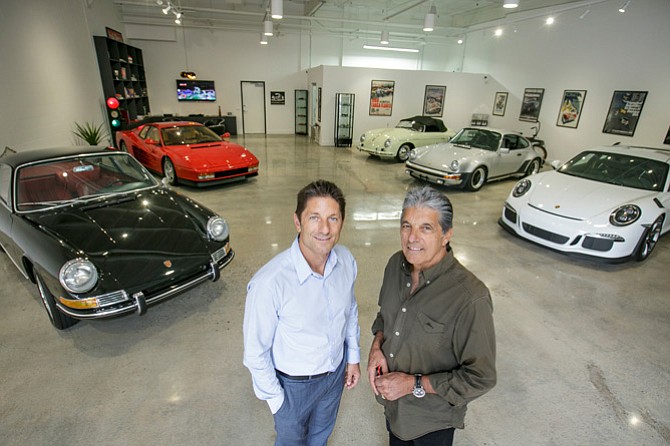 What is a high-end car collector to do when there's no more space in his home garage?
He can join the list of auto enthusiasts waiting for the next phase of mini-warehouses that Rick and Tony Principe, father-and-son real estate developers and automobile collectors, plan to build to meet the demand for quality auto storage.
The pair recently finished 16 "man caves" – industrial condominiums they carved out of a 60,000-square-foot industrial building in Westlake Village to create fancy garages with high ceilings, room for nine or 10 vehicles, roll-up garage doors and an amenities-rich lounge the condo owners share...
Are you a current Member? Sign In