SOUTHERN CALIFORNIA'S HOUSING CRISIS SIGNALS TO DEVELOPERS THAT IT'S TIME TO BUILD APARTMENTS. BUT SOME VALLEY RESIDENTS' GROUPS WANT ONLY PROJECTS THAT WON'T INCREASE TRAFFIC.
Growth or no Growth?
Monday, May 1, 2017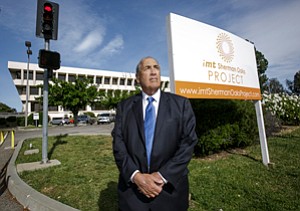 If developers get their way, 600-plus new apartments and a new supermarket will rise in Sherman Oaks over the next few years, but their visions have sparked backlashes from residents who believe the projects will degrade rather than improve their communities.
The drama is playing out in other San Fernando Valley neighborhoods as well, now that the economy is strong, home prices continue rising, interest rates remain low and Los Angeles has a housing shortage – all factors that make new construction profitable for developers...
Are you a subscriber? Sign In