AIRCRAFT: COST TO PURCHASE OFTEN PROHIBITIVE, BUT SOME NEW MODELS COULD DRIVE COST DOWN.
Very Light, Small Jets Offer Buyers Entry Point in Sky
Monday, November 7, 2011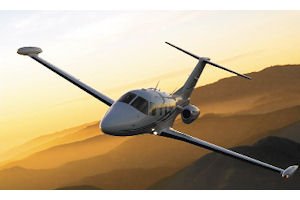 If very light jets take flight in the business aviation market, the hefty expense of owning a corporate jet may get a little lighter, too.
About the size of a sports utility vehicle, flown by a single pilot, and costing about $2...
Are you a subscriber? Sign In