PROVIDENCE HEALTH & SERVICES EXECUTIVE LEADS WAY IN CREATING NEW MODEL FOR ALIGNING DOCTORS AND HOSPITALS AROUND PATIENT CARE.
Michael Hunn
Monday, December 5, 2011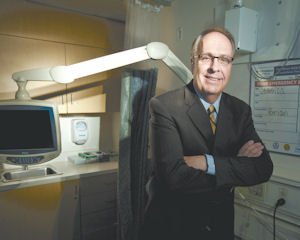 At a time of enormous change and uncertainty for the health care industry, the San Fernando Valley region is home to many who are embracing the challenges boldly with new ideas and fresh vision. The 10 innovators profiled in the following pages are emblematic of the important work performed by health care workers every day. They are working to improve care and lower costs -- and answer the urgent need for a better health care system...

Are you a subscriber? Sign In