SCHOOL: STRATEGIC PLAN WAS CHANGED.
Priorities a Focus for President
Monday, May 24, 2010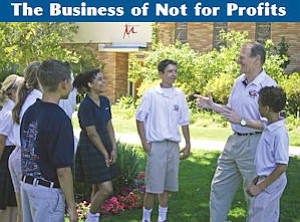 As president of Chaminade College Preparatory, Jim Adams has helped minimize the effect of the economic downturn for students and staff members while also boosting technology and school programs.
Adams has served as president of the school since 1996...
Are you a subscriber? Sign In