SALE: FORMER PRINTING PLANT ON MARKET FOR 60 DAYS.
RAH Industries Buys Daily News Building in Valencia
Monday, December 7, 2009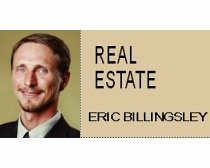 Valencia logged one of the largest deals of the past month, and in recent memory for that matter.
Valencia-based RAH Industries, a sheet metal, tube bending and machining business founded in 1971, closed escrow on the purchase of a 150,000 square foot industrial property at 24800 Avenue Rockefeller in the Valencia Industrial Center...
Are you a subscriber? Sign In