Photo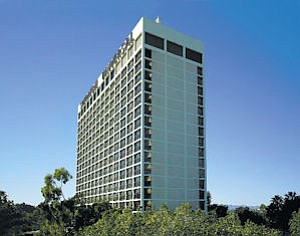 Hotel: Sheraton Universal was sold for $90 million to Shenzhen New World Co.
Stories this photo appears in:
HOSPITALITY: Sheraton sale expected to add to already brisk tour group traffic from China.
Shenzhen New World Co. has confidence in Universal Studios as a tourism location and plans to market their hotel heavily to Chinese tourists.