Photo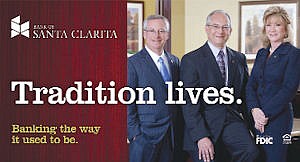 Image: Bank of Santa Clarita is promoting traditional banking values.

Stories this photo appears in:
ADVERTISING: Local community banks lead the way in promotion of their brands.
MARKETING: Some local banks are launching new marketing strategies, including advertising and branding campaigns to let current and prospective customers know that their operations have been running relatively smoothly during the financial crisis.