Law Firm Buys Valley Village Office Building for $5.3 Million
Friday, October 2, 2020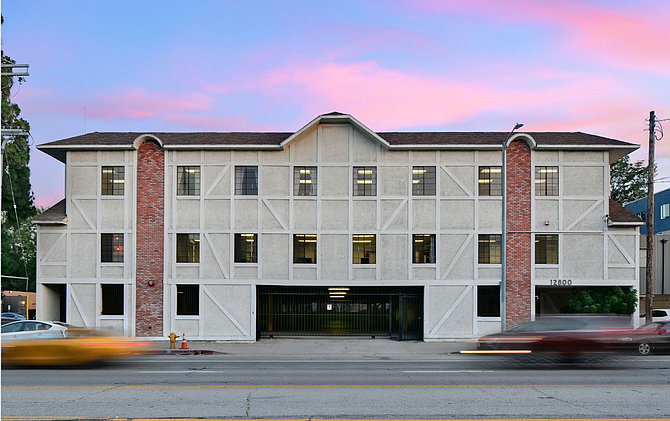 An office building in Valley Village has been purchased by Alder Law, a Los Angeles-based legal firm, for $5.3 million, or $266 per square foot, according to brokerage CBRE Group.

Located at 12800 Riverside Drive and built in 1985, the 17,300-square-foot, two-level building features private balconies, a central courtyard and 36 covered parking spaces. Buyer Alder Law specializes in personal injury, wrongful death, traffic accidents and premises liability cases.

CBRE's Gerard Poutier, Mark Shaffer, Anthony DeLorenzo, Gary Stache, Doug Mack, Bryan Johnson and Matthew Heyn represented seller Los Angeles Oasis Church in the transaction.

"Given Los Angeles' housing crunch and congested freeways, Valley Village's centrality and proximity to employment centers, as well as its live-work-play offerings, will provide some of the most attractive value appreciation in the Greater Los Angeles area," Poutier said in a statement. "With SBA financing at historical lows, the option of owning versus leasing is extremely compelling right now. It's a great time to lock in occupancy costs with the benefit of long-term asset appreciation."

Comparable office building sales from recent memory include 10045 Riverside Drive in Toluca Lake, a 13,130-square-foot building that sold for $7.5 million in September 2019; and 10999 Riverside Drive, known as West Toluca Plaza, in Studio City, a 20,382-square-foot structure that sold May 2019 for $7 million.