200-Unit Second Phase Coming to Panorama Tower Development
Tuesday, July 21, 2020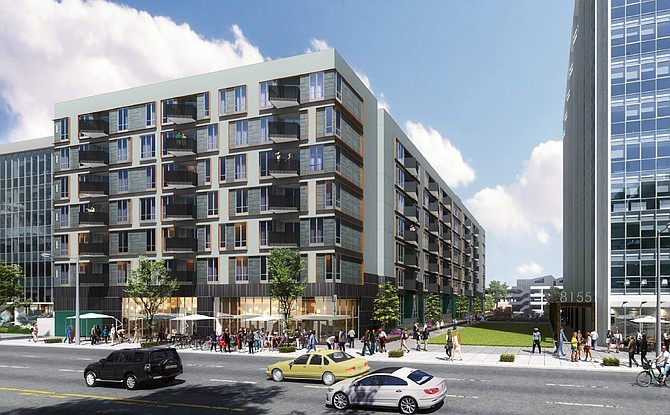 Developer Izek Shomof is seeking entitlements to transform the parking lots surrounding Panorama Tower, his recently opened condominium project in Panorama City, into a major mixed-use complex.
Late last year, Shomof opened Panorama Tower, a former office building that he converted into residential with 10,000 square feet of ground floor retail space. The developer plans to build a food hall with 16 different vendors, with construction to begin in two months.
"It's going slower because of the COVID and there are no meetings but it's happening, it's getting there," Shomof told the Business Journal
Shomof said the first-phase tower is nearly fully occupied.
For the second phase of the project, he wants to construct a seven-story residential edifice at 8141 N. Van Nuys Blvd. housing 200 apartments — consisting of studio, one-, two- and three-bedroom apartments — plus 2,450 square feet of ground-floor retail storefronts and a four-story parking structure for 524 vehicles that will also include warehouse space.
Shomof said the warehouse will not be available to the public, as he plans to house his classic car collection at the site.
For the retail portion of the second phase, the tenants are undetermined at this time.
"It's a small portion of the whole project," Shomof said. "Anything that will bring more foot traffic."
As a developer, Shomof has a long history of adaptive reuse, having transformed many aging office buildings and old theaters in downtown Los Angeles into housing units. With the Panorama Tower, Shomof purchased the old Welton Becket office building in 2015 for $11.9 million and gave the building – vacant since the 1994 Northridge Earthquake – a $25-million overhaul to make it a 194-unit, 14-story modern residential complex.