Northridge Apartment Complex Near Campus Sells for $7 Million
Thursday, July 18, 2019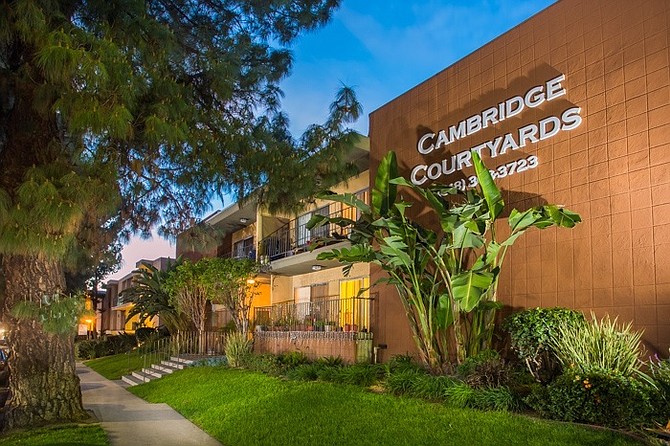 Cambridge Courtyards, a 28-unit apartment complex at 17931 Devonshire St. in Northridge, has sold for $7 million, according to Calabasas brokerage Marcus & Millichap Inc.
The price equates to $250,000 per unit. Paul Darrow, Kevin Green, Joseph Grabiec and Greg Harris with THG Multifamily of Marcus & Millichap had the exclusive listing to market the property on behalf of the seller, an individual private investor. The buyer was not disclosed.
The property elicited interest from local and regional investors as well as student housing operators due to its proximity to California State University – Northridge.
"The property benefits from excellent submarket fundamentals, such as vacancy of 3.4 percent, and average household income of $95,798 that is projected to grow 14 percent over the next five years," Darrow said in a statement. "The property also benefits from being a little more than a half-mile from CSUN, which has an enrollment of approximately 38,300 students and 4,000 faculty, ensuring built-in rental demand."