Marvel Comics' Stan Lee Dies at 95
Monday, November 12, 2018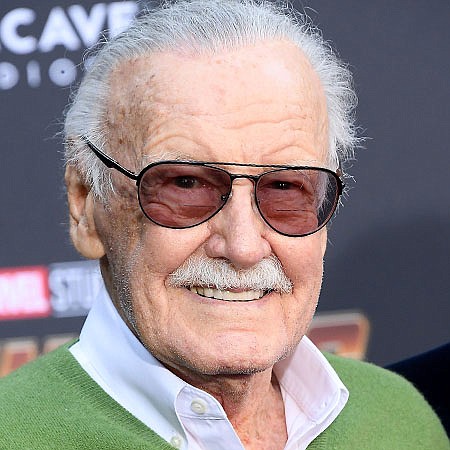 Stan Lee, who with a stable of comic book artists co-created the Marvel Comics characters currently fueling a cinematic universe which has already grossed nearly $20 billion for parent company Walt Disney Co., died Monday in Los Angeles at Cedars-Sinai Medical Center. He was 95.
Born Stanley Lieber, Lee entered the business in 1939, working under publisher and relative Martin Goodman at Timely Comics, which, by the early 1960s, was revamped Marvel Comics and led a revival of superhero comics shepherded by the young writer, who with such artists as Jack Kirby, Steve Ditko, Wally Wood and his younger brother, Larry Lieber, co-created the Fantastic Four, Spider-Man, the Incredible Hulk, the X-Men, the Mighty Thor, Iron Man, the Avengers, Daredevil, the Silver Surfer and Ant-Man, among others.
In 2009, Burbank-based Disney purchased Marvel Entertainment for $4 billion, and Marvel characters which Lee had a hand in creating have been featured in some of the highest-grossing films of all time, including this year's "Avengers: Infinity War" ($2.05 billion) and "Black Panther" ($1.35 billion).
Even though Lee's artists made the most significant contributions to the comics medium, it was Lee's clever concepts and wisecracking dialogue, his flawed heroes who juggled mundane ordinary problems with extraordinary superheroics, and Lee's own witty, personable persona which turned Marvel Comics into a comic book success. As Marvel's editor-in-chief in the 1960s and early 1970s, it was in the pages of Marvel Comics where Lee established himself as not only the face of Marvel but of American comics, with his monthly "Stan's Soapbox" column popularizing a battery of expressions and sayings, signing off with his signature "Excelsior!" or a "'Nuff said." Since the early 2000s, his popularity continued to grow with Lee's cameo appearances in movies featuring Marvel characters as well as his presence on a short-lived contest reality show, "Who Wants to Be a Super-Hero?"
According to various reports, Lee's recent years became tumultuous, fraught with lawsuits involving executives at his follow-up companies, Stan Lee Media and POW! Entertainment. In July 2017, his wife of 69 years, Joan, with whom Lee raised two daughters, died, and since then, the Los Angeles Police Department has investigated reports of elder abuse by caregivers.
"Stan Lee was as extraordinary as the characters he created," Disney chairman and Chief Executive Bob Iger said in a statement. "A superhero in his own right to Marvel fans around the world, Stan had the power to inspire, to entertain and to connect. The scale of his imagination was only exceeded by the size of his heart."