L.A. Chamber Selects Maria Salinas as CEO
Thursday, May 31, 2018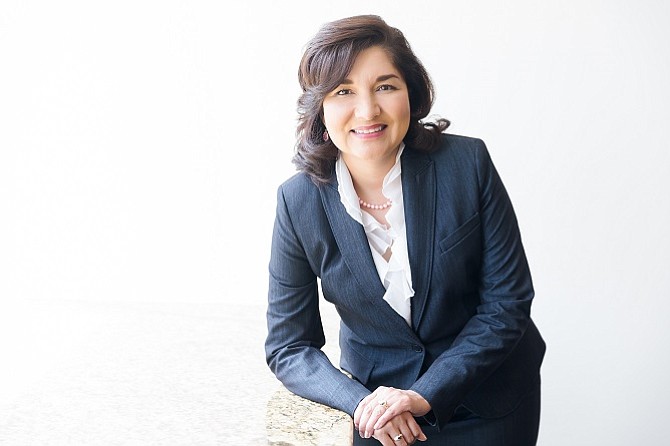 The Los Angeles Area Chamber of Commerce on May 30 announced its board has named local finance executive Maria Salinas as its first woman chief executive in its 130-year history.
Salinas, 52, will take over from longtime chief executive Gary Toebben, who retires at the end of June. She will officially start her duties on Aug. 1.
A native Angeleno who grew up on L.A.'s Eastside, Salinas trained as an accountant at Ernst & Young LLP and then spent 11 years as a financial executive at the Walt Disney Co. before setting up her own financial consulting business in 2006. She also was a founding board member with Maria Contreras-Sweet and later served as board chair of ProAmerica Bank; she led the merger transaction that resulted in Pacific Commerce Bancorp buying the bank in 2016.
"Maria has the unique combination of financial acumen and sound leadership skills paired with an entrepreneurial spirit that makes her the perfect choice to lead the chamber," Michelle Kerrick, chamber board chair, said in a statement. "On top of this, she has deep community involvement and an insurmountable passion for seeing this city prosper well into the future. As a lifelong Angeleno, we are confident Maria will champion diversity and bring our communities closer together."
In order to transition from running her consulting business to the full-time chamber chief executive post, Salinas told the Business Journal she asked for an extra month before taking over as chief executive. During the month of July, David Rattray, executive vice president of the chamber's Center for Education Excellence & Talent Development, will serve as interim chief executive.
The Los Angeles Area Chamber of Commerce has about 1,650 member businesses and had a budget last year of nearly $15 million, making it the top chamber in the county ranked by budget size.