Burbank Apartment Building Sells for $8.35 Million
Wednesday, March 21, 2018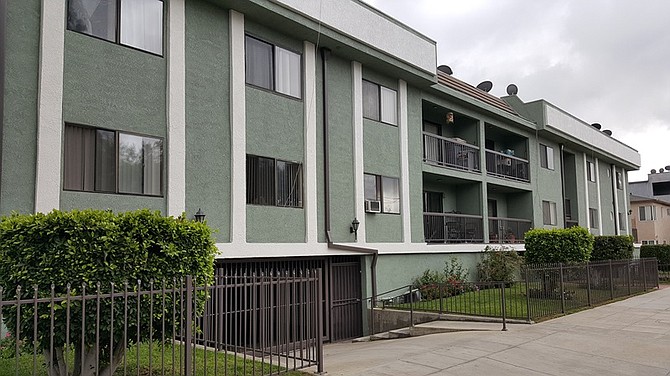 A 26-unit multifamily property in Burbank has sold for $8.35 million, according to L.A.'s Re/Max Commercial & Investment Realty office.
The apartment building, located at 2430 N. Naomi St., totals 22,852 of square footage. The price calculates to $321,153 per unit.
Juan Cardenas, vice president of investment at the downtown Re/Max office, represented both the buyer and seller, whose identities were not disclosed. The broker reported that "this was the seller's down-leg in a 1031 deferred tax exchange."
According to CoStar Group, this was the first time the property has been on the market since 1988.
Multiple offers on the property led to a sale over the asking price of $7.95 million. By comparison, in February, another multifamily with 14 units at 501. E. Magnolia Blvd. sold for $4.71 million ($336,428 per unit), while on March 12, the 16-unit apartments at 241 W. Tujunga Ave. was purchased for $4 million (or $250,000 per unit).