Preview: Smart Heart Monitor
Friday, July 20, 2018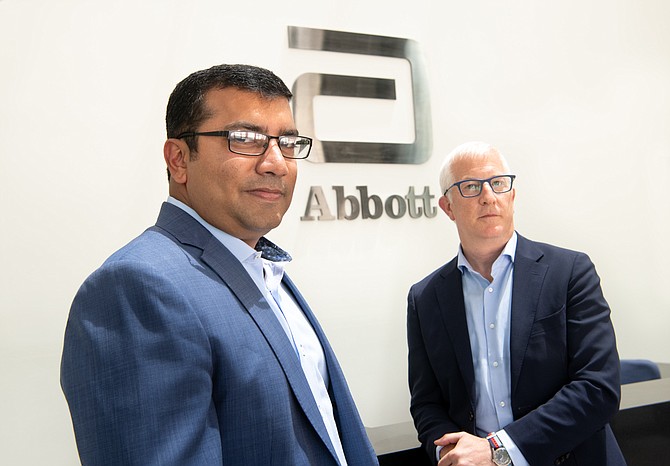 A paperclip-sized revolution in cardiac electrophysiology is afoot in a bright white lab at Abbott Laboratories in Sylmar, where the world's first Bluetooth- and smartphone-enabled implantable cardiac monitor are coming off the assembly line.
Formerly the home of St. Jude Medical, which Abbott bought last year, the facilities now serve as the center of Abbott's cardiac rhythm business, Cardiac Rhythm Management Medical Director Dr. Avi Fischer said.
"This is the headquarters, if you will, for (our implantable cardiac rhythm device) activities," Fischer said.
The company's latest invention, Confirm Rx, is mounted with a Bluetooth sensor that works with a smartphone app to record and send data about a patient's heart rhythm to her physician. With a battery that lasts up to two years and a symptom tracker on the app, it's designed to help doctors diagnose patients with cardiac arrhythmias that take place every once in a while.
Read the full story in the July 23 issue of the San Fernando Valley Business Journal.