Thousand Oaks Senior Housing Complex Sold in $382 Million Portfolio
Monday, July 9, 2018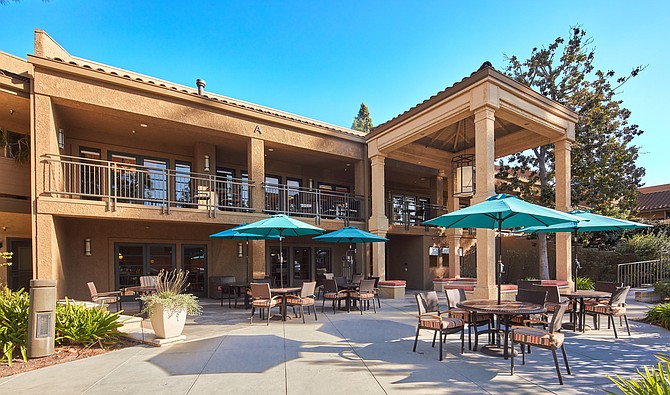 MBK Senior Living has acquired nine senior housing communities totaling 1,174 units in a $382 million deal with West Partners.
Cushman & Wakefield brokered the deal on the properties, most of which are located in California and are only a decade old or less.
The properties include The Reserve in Thousand Oaks, a 150-unit complex located on nearly 7 acres at 3575 N. Moorpark Road.
Carlsbad-based seller West Partners sold the properties in an effort to divest itself from the senior care facilities market. Cushman & Wakefield Vice Chairman Richard Swartz, Executive Director Jay Wagner and their senior housing team represented West Partners.
Irvine-based MBK Senior Living, a U.S. arm of Japanese conglomerate Mitsui & Co., plans to refurbish the independent and assisted living properties, which also feature memory care services. According to CoStar Group, the purchase represents the senior housing company's largest single acquisition in its 20 years. MBK now owns and operates 34 properties totaling 3,800 units across multiple Western states.
The Reserve features a long list of amenities, including restaurant-style and private dining, artist studio, bistro and coffee bar, fitness center, library, outdoor spaces, salon and spa, outdoor pool and indoor whirlpool spa and game room. The complex, which features two floors covering 148,237 square feet, was built in 1981 and renovated in 1990.
In addition to the Thousand Oaks location, the portfolio includes the 197 units of McDowell Village in Scottsdale, Ariz.; and The Bellettini, 50 units in the Seattle suburb of Bellevue, Wash.
Elsewhere in California, MBK's acquisitions include the 117-room Estancia Del Sol in Corona; the 180-unit Montera in La Mesa;, and senior housing complexes in Manteca, Elk Grove, Stockton and Modesto.