California Credit Union Honors Rookie Teachers
Tuesday, August 28, 2018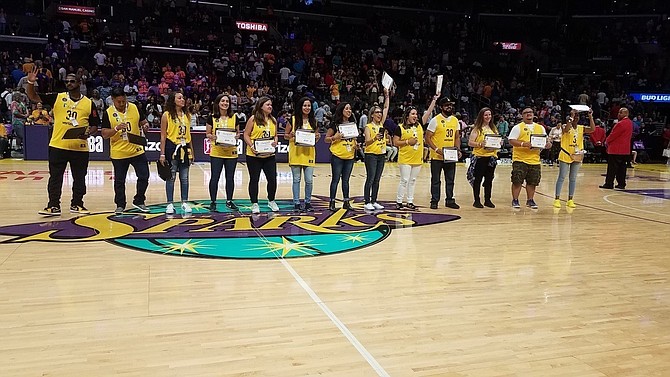 California Credit Union honored 18 first-year Los Angeles Unified School District teachers during a Los Angeles Sparks basketball game at Staples Center on Aug. 5.
The ceremony was part of the Glendale credit union's Rookie of the Year program, which recognizes new teachers for their engaging teaching style and professionalism.
"We are proud to honor each of the 2018 LAUSD Rookies of the Year for their outstanding commitment to finding creative ways to engage and educate their students," California Credit Union Chief Executive Steve O'Connell said in a statement. "There's no question that teachers have a life-changing impact on their students, and we have the greatest respect for the commitment and passion of these new educators."
Valley honorees include Monica Flores of Camellia Elementary School in North Hollywood, Ramon Jacinto of San Fernando Middle School in San Fernando, Brooke Moral of Roy Romer Middle School in North Hollywood, Kristofer Ornelas of Grover Cleveland Charter High School in Reseda, Amelia Peck of Valley Alternative Magnet Span School in Lake Balboa and Dorothy Wms-Kohlmeyer of Patrick Henry VPA Magnet Middle School in Granada Hills.