MULTIFAMILY: COMPLEX GOES FOR $14.5 MILLION, HIGHEST PRICE SINCE 2006.
L.A. Investor Snaps Up Reseda Apartments
Monday, July 8, 2013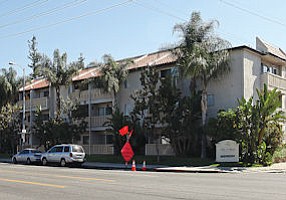 A 138-unit apartment complex in Reseda has been acquired for $14.5 million, the highest sales price for a multifamily building in the community since 2006.
Villa La Paloma, at 7722 Reseda Blvd., was on the market just 30 days, received multiple offers and sold for its asking price, said Jeff Louks, senior vice president at the Encino office of Marcus & Millichap.
Louks, who represented the seller, said the 92,000-square-foot building, given its proximity to Cal State Northridge, was an attractive property. It has a number of smaller units that are rented to students, with the leases turning over quickly.
"It's a nice unit mix. There are a lot of junior one bedrooms, so there tends to be more turnover, which is conducive to keeping it close to market rate," he said. "It's not all students on the property, but there are a lot."
The garden-style building, which has a swimming pool, Jacuzzi and recreation room, was 95 percent occupied. It has 114 junior one-bedroom, one-bathroom apartments; 21 one-bedroom, one-bathroom units and just three two-bedroom, two-bathroom units. Rents run from $798 to $1,148.
The 2.5-acre property was acquired by L.A. investor PCS Corp. from Blue Jay Group of West Hollywood, according to CoStar Group Inc., a Washington D.C.-based real estate data provider.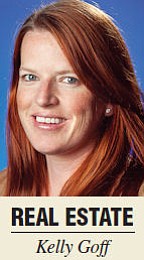 Louks said the new owner would most likely make some upgrades to the building, constructed in 1978. "It's in pretty good shape, but there are some things that I think the new owner is planning on doing. It just needs an update," he said.
Gary Fox of Miller & Desatnik Realty Corp. represented the buyer.
Gym Expansion
Equinox Fitness is expanding into the Westlake Village market with a 36,392-square-foot gym lease. The company, which has area locations in Woodland Hills and Encino, will open its two-story facility at Lakeview Corporate Center later this year.
Lee Black, a principal at the Los Angeles office of Cassidy Turley, said the lease also will make the commercial property owned by Irvine real estate investment company LBA Realty LLC more attractive to office tenants.
The property is just 56 percent occupied, according to CoStar, with tenants that include the headquarters of semiconductor manufacturer Inphi Corp. and navigation equipment maker General Dynamics Advanced Information Systems.
"Equinox adds a unique element that differentiates the property and enhances the appeal to office tenants," said Black, who represented the owner, in a statement.
Equinox signed a 20-year lease on the space. Financial terms were not disclosed, but rents in the building average $28.20 a square foot, according to CoStar.
Prev Next