FROM THE NEWSROOM
Navigating the Valley Just Became Easier?
Monday, July 23, 2012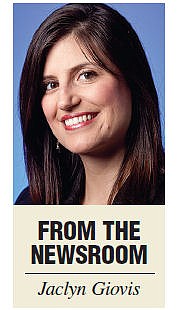 Each day, an estimated 24,000 passengers cross Lankershim Boulevard to transfer between the Orange and Red Line services. And with the recent opening of the Orange Line extension to Canoga Park, those numbers are expected to rise to as many as 32,000 per day.
Crossing that busy road can be super dangerous. But wait…
The Valley just got another major win for public transportation.
The U.S. Department of Transportation allocated $10 million for a Metropolitan Transit Authority (MTA) project to build a pedestrian tunnel under Lankershim Boulevard at the North Hollywood station. The project will allow Orange Line bus passengers and Red Line subway passengers to transfer directly from one line to the other without having to cross the Boulevard. MTA will provide another $12 million to complete the project.
The benefits of the pedestrian tunnel are twofold: safety improves and construction jobs are created. According to MTA, an estimated 400 construction-related jobs will be added throughout the life of the project.
U.S. Rep. Howard Berman, D-Valley Village, made a plea for the project in April.
"This job-creating transit project can now go from the drawing board to reality, while increasing safety for Valley transit riders," he said, in a July 20 prepared statement.
MTA expects to receive the federal funds by the end of September, and the project is scheduled to begin next March. Construction will not affect Orange or Red Line service and is expected to be completed by Spring 2014.
But there may be one project we're all a little nervous about… or not: Carmageddon II.
The second 10-mile closure of both directions of the I-405 over the Sepulveda Pass, popularly known as "Carmageddon," has been scheduled for Sept. 29-30.
Contractors will demolish the remaining side of the Mulholland Bridge. And transportation authorities are warning motorists statewide to plan ahead, avoid the area, or eat, shop and play locally to avoid generating extreme congestion in the project area and throughout greater Los Angeles.
The I-405 is the nation's busiest freeway and will be closed for 53 consecutive hours in both directions between the I-10 and U.S. 101. Half a million motorists drive this portion of the I-405 over a typical weekend.
We've heard all of this before.
Carmageddon I was a breeze. Those of us who were brave enough to test our tires on the freeway found them eerily quiet. L.A. heeded its warnings.
"It was truly one of L.A.'s finest moments," L.A. City Mayor Antonio Villaraigosa said in a written statement. "We are again calling on the public to do its civic duty. Do not become complacent."
Authorities say the potential for gridlock is greater this time around because the public may, indeed, become complacent.
What will happen come September?
One thing is certain: the bars will be selling Carmageddon cocktails.
Jaclyn Giovis is the Editor of the San Fernando Valley Business Journal. She can be reached at (818) 316-3125 or by email at editor@sfvbj.com