MOVIE MEMORABILIA, HISTORICAL PAPERS SHARE AUCTION SPOTLIGHT.
Giving Props to Hollywood and History
Monday, December 10, 2012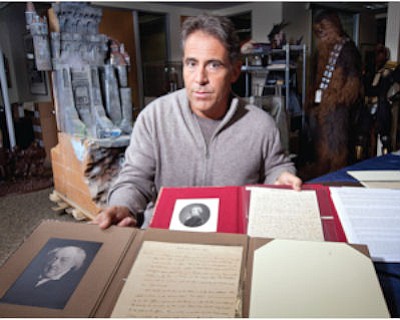 What do letters by John Adams discussing the election of 1800 have in common with the pistol used by Harrison Ford in "Raiders of the Lost Ark"?
Both will go up for auction this month by Profiles in History, a Calabasas dealer that has an unusual combined specialty in historical documents and Hollywood memorabilia...