PROGRAMMING: SERIES PROMOTES APPRECIATION OF THE ARTS AMONG VERY YOUNG CHILDREN.
PR Executive's Other Reality Will Come to Public TV
Monday, April 25, 2011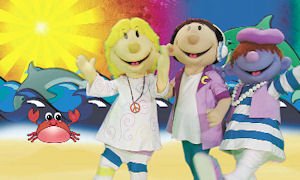 To build up the exposure of his musical dream world of the Shushies, Steve Syatt is taking the characters and songs to public television starting in May.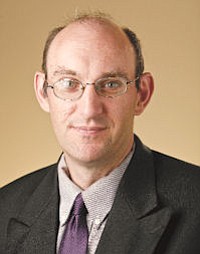 Local independent channel KCET will begin airing "The Dreamsters" series on Mother's Day with a prime-time hour-long special. Subsequent episodes will be 30 minutes and the entire series will be picked up by other public television stations beginning in the fall.
For Syatt, who started Shushybye in 2005 and writes all the songs and scripts, the program is not just an outlet for his creative side but a way to promote imagination and appreciation of the arts in children.
That is all the more important to do as public schools cut back on arts programs.
"If our show can have an impact in filling that void then I will feel I left a legacy behind," said Syatt, whose day job is running a public relations firm in Encino.
Starting a children's program from scratch has not been easy yet Syatt has gotten the Shushybye brand out in books, dolls, a radio show, DVDs, CDs, and live performances.
Backing Syatt up is an investor who also co-owns a Hollywood post-production firm and the entertainment industry expertise and connections of producer Mike Medavoy and his business partner Arnold Messer. Medavoy gives business development advice and encouraged Syatt to get "The Dreamsters" on public television first before approaching the studios and networks that develop children's programming.
The "Shushybye Baby" series for infants through age 2 years old has been broadcast on BabyFirstTV available on DirectTV and Dish networks. "The Dreamsters" is made for a 2 year old through 6 year old audience. The commonality between the shows is they are set in a land where dreams are made.
The strategy employed by Syatt is to create outstanding programming that matters to children and that they will want to experience in person at the live shows. To promote the KCET series, Syatt and the Shushybye band will perform at the House of Blues on April 30.
Juggling the responsibilities of running a public relations business with those of writing new songs and scripts for Shushybye may seem like a disadvantage but Syatt finds it is just the opposite.
By treating his dream creating characters as a client, he has become a better public relations professional and into offices he might not have otherwise entered.
"It has attracted business and current clients appreciate everything that I have learned from it," Syatt said.
Prev Next