ASSIST: CITY NOW OFFERING INCENTIVES TO DRAW INTEREST.
Lighting Company Relocates to Glendale's Creative Corridor
Monday, April 25, 2011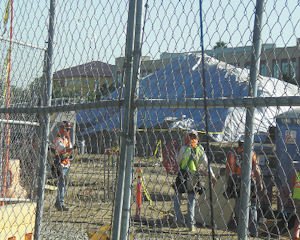 Other incentives that were already offered by the city, including no gross receipts tax, no business license fee, flexible zoning that includes options for turning a building into a live-work space, entitlement concierge service, and Glendale Water and Power energy conservation incentives up to $100,000 for medium and large businesses.
Quicker approval
Another incentive that is geared more toward businesses already in the corridor is the ability to have minor variances approved by the city's director of planning as opposed to the planning commission, said Glendale Mayor Laura Friedman.
Friedman spearheaded the Creative Corridor project in 2009. She said research shown by a city taskforce showed that there was a large presence of creative companies in the area.
"We already have this mass and now it's a question of really capitalizing on it," she said.
Phillip Lanzafame, director of Glendale's community redevelopment and housing department, said adding grants for building improvements also helps the city keep up the quality of its structure inventory.
Other recent developments that have occurred within the corridor include Technicolor's recent decision to bring its film lab from to Glendale from North Hollywood, adding to its already existing local operations. Disney – which houses its theme park, resort, ride and product design operations in Glendale – was also recently approved by the city to add a machine shop to the site, which would build the theme park rides.
Prev Next