Mark Madler
Staff Reporter (Technology, Entertainment)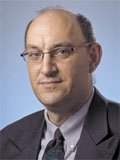 Mark R. Madler covers aviation & aerospace, manufacturing, technology, automotive & transportation, media & entertainment, banking & finance and the Antelope Valley. He joined the company in February 2006.
Madler previously worked as a reporter for the Burbank Leader. Before that, he was a reporter for the City News Bureau of Chicago and several daily newspapers in the suburban Chicago area.
He has a bachelor's of science degree in journalism from the University of Illinois, Urbana-Champaign.
He can be reached at (818) 316-3126, or by email: mmadler@sfvbj.com.

Recent Stories
Engineers at AeroVironment Inc. showed off on Thursday the company's terrestrial version of the helicopter it developed for NASA's mission to Mars.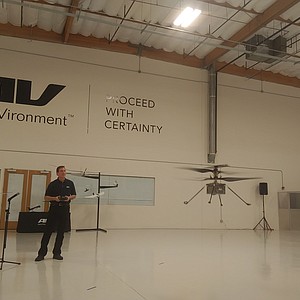 California Resources Corp. beat Wall Street estimates on revenue for the first quarter.
Walt Disney Co. beat Wall Street expectations on earnings but missed on revenue during the fiscal second quarter.
Second Sight Medical Products Inc. closed up more than 27 percent after announcing the results of a two-year study of its Orion visual prosthesis.
Tim Conver will retire as chairman of the AeroVironment Inc. board effective at its annual shareholders meeting.
Connectivity applies to water conservation, agriculture.
Semtech Corp. is expanding its mission to make the planet a smarter, more connected and sustainable place with its long-range, low power technology, or LoRa.
US Nuclear becomes sales representataive for supplier in Poland of a rare material called helium-3.
US Nuclear Corp. signs agreement to sell helium-3 delivered from the moon.
Software company sees deal as key to Asian Pacific market.
NetSol Technologies Inc. secured late last month a multi-million dollar renewal of a contract with a large Japanese automotive customer in Thailand.
ENERGY: Turbine firm rebrands, experiments with hydrogen fuel.
Capstone Turbine Corp. changes its name to better reflect the microturbine maker's green energy mission.
Ted Sakaida, who purchased his first truck 49 years ago, owns logistics firm in Reseda.
Although he's the namesake of his trucking business, Ted Sakaida is close to being fully retired, with other family members assuming day-to-day management responsibility.