Mark Madler
Staff Reporter (Technology, Entertainment)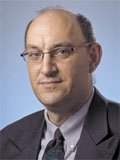 Mark R. Madler covers aviation & aerospace, manufacturing, technology, automotive & transportation, media & entertainment, banking & finance and the Antelope Valley. He joined the company in February 2006.
Madler previously worked as a reporter for the Burbank Leader. Before that, he was a reporter for the City News Bureau of Chicago and several daily newspapers in the suburban Chicago area.
He has a bachelor's of science degree in journalism from the University of Illinois, Urbana-Champaign.
He can be reached at (818) 316-3126, or by email: mmadler@sfvbj.com.

Recent Stories