Photo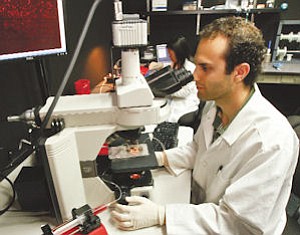 Closer Look: Paul Pagano is a research scientist at Cynvenio Biosystems in Westlake Village, which recently received $2 million in funding.
Stories this photo appears in:
Shifts Occur as Some Investors' Tastes Are Changing
What's hot and what's not in the venture capital funding world? Online start-ups and mobile technology companies are in. Electronics sector is out.