SFV TECHNOLOGY
Recent and archived news stories on: Alternative Energy, Automotive, Computing, Engineering, Internet, Nanotech, Software, Telecom, Wireless...
ServiceTitan has acquired WaterSoftWare, a business management services firm for the water treatment industry.
Glendale label and industrial supply company Avery Dennison Corp. announced Wednesday an agreement to purchase Smartrac's transponder division for 225 million Euros, or $249 million.
NetSol Technologies Inc. has appointed Chris Mobley as the new head of its NFS Ascent Wholesale operation in Europe.
A division of Teledyne Technologies Inc. has received a contract to supply seismic source controllers to PGS ASA, a Norwegian marine geophysical company.
The School of Management at California Lutheran University in Thousand Oaks hosted the event "Cybersecurity – a Boardroom Topic" at Cal Lutheran's Hub101 startup coworking incubator facility in Westlake Village.
ECS, a segment of Calabasas-based Asgn Inc. that focuses on cybersecurity, artificial intelligence and engineering, has won a four-year, $116 million contract with the federal government to modernize the military's digital health care system.
Interlink Electronics Inc. has joined the LoRa Alliance, a technology industry nonprofit organization.
About 100 people turned out Thursday morning at a protest to demand closure of the Aliso Canyon natural gas storage facility near Porter Ranch.
ZPower Inc. announced a partnership to bring the wireless charging technology of Energous Corp. to its silver-zinc micro-batteries.
Asgn Inc. completed on Thursday the acquisition of information technology company Intersys Consulting for $67 million in cash.
Stratolaunch LLC has found itself a new owner that will continue its focus on providing reusable and affordable aircraft-launched rockets into space.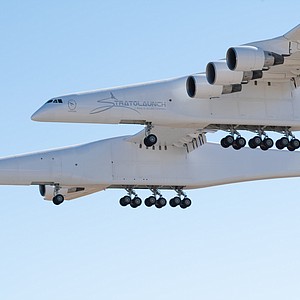 NetSol Technologies Inc. beat Wall Street expectation on earnings and revenue in the fiscal fourth quarter.
California Lutheran University has launched a graduate degree program in cybersecurity as part of its Master of Science in Information Technology curriculum.
Winners of Pitchfest — a "Shark Tank"-style startup event in which entrepreneurs present their ideas in front of a live audience and a panel of judges — were announced Thursday night at a party and awards ceremony held at the Americana at Brand in downtown Glendale.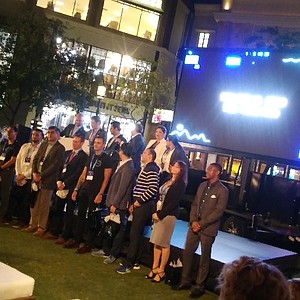 AeroVironment Inc. has donated 87 Quantix hybrid drones ecosystems to the agricultural departments at 35 universities throughout the U.S.
Prev Next