Loop Media Inc. has added several new premium video content channels to its Loop for Business service.
The Ronald Reagan Presidential Library and Museum will reopen to the public after being closed the past year due to the COVID-19 pandemic.
In conjunction with its quarterly report, Tix Corp. provided an update on operations that disclosed three board members and the chief financial officer are no longer with the company.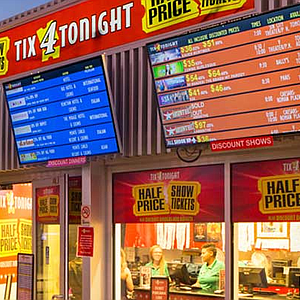 AT&T Inc. will spin off its WarnerMedia division to join forces with Discovery Inc. to create one of the largest media companies in the world.
Walt Disney Co. beat Wall Street expectations on earnings but missed on revenue during the fiscal second quarter.
On-location television filming returned to Los Angeles in a big way during the first quarter, according to figures released by FilmL.A.
Streaming service HBO Max and cable television network HBO added more than 2 million new domestic subscribers in the first quarter.
A small update to the California Blueprint for a Safer Economy on Tuesday allowed vaccinated out-of-state visitors to attend venues and events – including theme parks – restricted to in-state visitors only.
Universal Studios Hollywood opened for guests to visit the theme park's rides and attractions, including the all-new "The Secret Life of Pets: Off the Leash!" and "Jurassic World—The Ride."
Laemmle Theaters Newhall celebrated its grand opening Friday after extended delays caused by the coronavirus.
Walt Disney Co. announced Tuesday that tickets for its Southern California theme parks will go on sale to the public on April 15, according to media reports.
Warner Bros. Entertainment has backed off from its proposal to build a $100 million aerial tram to take visitors to the Hollywood sign.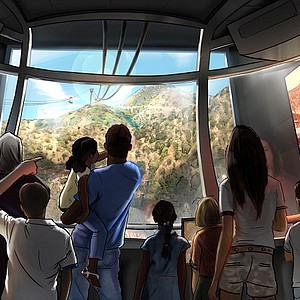 Three local movie studios plus Netflix battle for subscribers in entertainment's online frontier.
Universal Studios Hollywood theme park will reopen shops and restaurants on weekends at its Universal City campus beginning March 12, while state regulations promise the reopening of all theme parks at limited capacity as soon as April 1.
Salem Media Group Inc. beat Wall Street estimates on revenue and earnings in the fourth quarter.