Salem Media Group Inc. has launched a Spanish-language radio station, La Patrona 1680, in the Seattle market.
Dole Packaged Foods has launched a public awareness campaign about food insecurity called "Malnutrition Labels."
Triton Digital, the podcast and digital audio software provider, has signed on All Things Comedy as its newest customer.
Loop Media Inc. has made its music video app available through Amazon Fire TV.
Kahn Media has been selected as the agency of record for automotive event producer Goodguys Rod & Custom Association.
Short-form video distributor Loop Media Inc. has signed a partnership agreement with Switch Inc., a Canadian telecom service provider.
Walt Disney Co. may relocate some business operations from California to Florida, according to media reports.
Lamps Plus has made an appearance in the new Warner Bros. Entertainment film, "Wonder Woman 1984."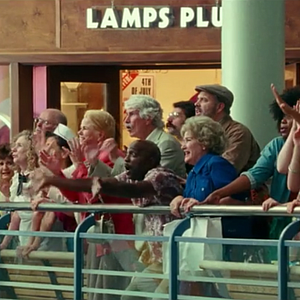 Loop Media Inc. has partnered with Ultimate Gamer to bring its music videos and other content to the gaming market.
Joel Fox, co-publisher of the conservative political website Fox & Hounds Daily, plans to close the site.
A coalition of government agencies and business groups in Los Angeles County have launched the "Safer at Work" campaign to encourage companies, workers and customers to follow best practices to stop the spread of COVID-19 in the workplace.
At an investor conference Thursday, Walt Disney Co. announced its Disney+ streaming service has amassed 86.8 million paid subscribers.
For the first time since movie production in Los Angeles County reopened in June, location filming decreased in November.
Universal Studios will open its newest theme park attraction early next year at its Japanese park.
Digital advertising company The Trade Desk is partnering with California State University – Channel Islands to apply its data science platform to the education field