SFV MANUFACTURING
Recent and archived news stories on: Aerospace, Agribusiness, Chemicals, Electronics, Energy, Fabrication, Industrial, Plastics, Textiles...
Northrop Grumman Corp. completed the first live fire of its advanced anti-radiation guided missile system, the company announced.
Fruit and vegetable grower Dole plc held an initial public offering on Friday, yielding $400 million in fresh capital.
The Los Angeles County Board of Supervisors unanimously voted to urge the California Public Utilities Commission to stop Southern California Gas Co. from expanding its natural gas storage capacity at its Aliso Canyon facility.
Zevia, the Encino-based beverage company, started trading Thursday on the New York Stock Exchange under the ticker ZVIA.
Cavitation Technologies Inc. has raised $1.5 million through the sale of 23 million units of common shares of its stock as well as warrants for future sales of more shares.
Avery Dennison Corp. on Wednesday announced the launch of Sustainable ADvantage, a products portfolio that emphasizes sustainability.
Renewable energy company Arevon Asset Management has opened one of the largest battery energy storage sites in the country near Oxnard in Ventura County.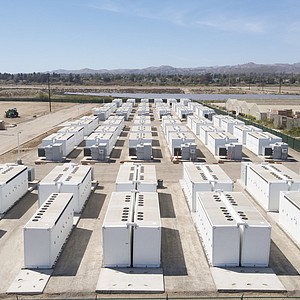 Capstone Green Energy Corp. has received an order for three of its microturbines for use at oil and gas projects in Australia.
Calavo Growers Inc. announced Thursday the departure of Kevin Mannion, chief financial officer.
AeroVironment Inc. announced it will relocate its corporate headquarters from Simi Valley to Arlington, Va.
California Resources Corp. announced the appointment of Chris Gould as the company's first ever chief sustainability officer.
Shares of Capstone Green Energy Corp. dropped nearly 10 percent after the company announced the appointment of Jeff Foster as senior vice president of corporate development.
For Calavo Growers, lower avocado prices and tomato revenue lead to a profitable second quarter with less revenue when compared to a year ago.
Lithia Motors & Driveway Inc. has purchased two more San Fernando Valley car dealerships.
Napalm Brands announced that U.S. Army veteran Chris "Nug" Naganuma has joined the cannabis products company as chief executive, effective immediately.
Prev Next