SFV HEALTHCARE
Recent and archived news stories on: Biotechnology, Doctors, Drugs, Health Insurance, HMO's/PPO's, Hospitals, Medical Devices, Nursing...
Westlake Village-based real estate investment LTC Properties announced that it has originated a $52.5 million unitranche loan for the purchase of a senior housing portfolio that includes 13 properties in North and South Carolina.
Simulations Plus Inc., a biotechnology modeling and simulation software company in Lancaster, has donated $25,000 to nonprofit medication distributor Dispensary of Hope.
A developer plans to build a 145-unit assisted living facility in Studio City.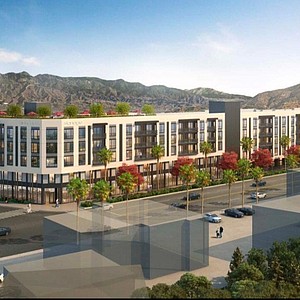 Clinical-stage biopharma company Acelyrin Inc. completed a $250 million round of Series B financing funded by Westlake Village BioPartners, Matrix Capital Management and Surveyor Capital.
The past weekend marked the conclusion of a months-long bargaining period between Kaiser Permanente and the Alliance of Health Care Unions, with the sides reaching a tentative agreement to avert a strike that could have started Monday.
Amgen Inc. announced it has broken ground on a new biomanufacturing plant in New Albany, Ohio.
Technicians and pharmacy clerks at Kaiser Permanente facilities throughout Southern California are preparing to potentially strike if contract negotiations continue to stall following the expiration of labor contracts on Nov. 1.
Simulations Plus Inc. on Monday reported a 12 percent gain in revenue for fiscal 2021 and a 3 percent gain in its fiscal fourth quarter.
Amgen Inc. announced that it has completed the acquisition of biotechnology company Teneobio Inc. with a $900 million upfront cash payment.
Shares of MannKind Corp. fell more than 18 percent Monday after the company disclosed a therapy it developed with United Therapeutics Corp. was rejected by the Food and Drug Administration.
Calabasas physician Dr. Amir Friedman, 56, was recently sentenced to 14 months in federal prison for allegedly accepting nearly $800,000 in bribes and kickbacks.
Westlake Village-based LTC Properties announced that it has originated $46 million in new investments since the start of the third quarter.
Amgen Inc. announced the start of a collaboration with Neumora Therapeutics, a clinical-stage biopharma company specializing in brain disease medicines.
Biopharmaceutical company MannKind Corp. on Wednesday announced it has made a sale-leaseback transaction of a 263,900 square foot manufacturing facility in Connecticut.
Westlake Village-based Arcutis Biotherapeutics has submitted a new drug application to the U.S. Food and Drug Administration for its roflumilast cream, a treatment for mild to severe plaque psoriasis.
Prev Next