SFV HEALTHCARE
Recent and archived news stories on: Biotechnology, Doctors, Drugs, Health Insurance, HMO's/PPO's, Hospitals, Medical Devices, Nursing...
Amgen Inc. on Monday signed a lease for a 240,000-square-foot facility in South San Francisco. The site, under construction, is set to open in early 2022.
Amgen Inc. on Friday announced its biosimilar treatment for rheumatoid arthritis was approved by the Food and Drug Administration.
Simulations Plus Inc. on Thursday announced it has entered into a collaborative agreement with Bayer AG to advance its ADMET Predictor.
Avita Medical, a regenerative medicine company in Australia with U.S. headquartered in Valencia, has partnered with the University of Colorado Anschutz Medical Campus to apply its Spray-On Skin Cells to patients with specific skin disorders.
Amgen Inc. will lay off 172 employees in December from its headquarters facility in Thousand Oaks.
HemaCare Corp., a provider of human blood and immune cells for medical therapies and research based in Northridge, has expanded its product line to include special types of bone marrow.
Avita Medical has named David McIntyre as the company's new chief financial officer.
Los Angeles-based Herbalife Nutrition and Proactive Sports Performance in Thousand Oaks announced they will open a sports center in Westlake Village by the end of next year.
Amgen Inc. has made the decision to lay off a quarter of its workforce in Cambridge, Mass., in conjunction with its decision to end neuroscience research.
The National Union of Healthcare Workers has postponed a five-day strike at Kaiser Permanente locations in California set to begin Monday, following news of Kaiser Chief Executive Bernard Tyson's death on Sunday.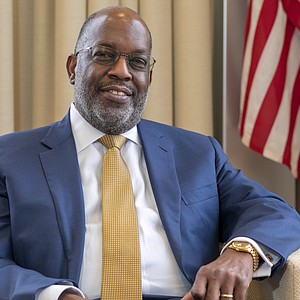 harma giant Amgen Inc. made two big investment offers in recent months – $13.4 billion for Celgene Corp.'s Otezla and $2.7 billion for a 20.5 percent stake in Chinese cancer biotech BeiGene.
A2 Biotherapeutics, a biotech company developing cell therapies for cancer patients in Agoura Hills, on Tuesday announced its official launch with $57 million in Series A funding.
Neuronoff Inc., a development-stage medical device company in Valencia, has been awarded a $2.2 million grant from the National Institutes of Health.
Endonovo Therapeutics, a Woodland Hills business that develops electro-therapeutic devices for pain management, on Thursday announced a proposed reverse stock split.
Amgen Inc. on Thursday announced it will buy a 20.5 percent stake in Beigene, a Chinese cancer biotech company, for $2.7 billion in cash.
Prev Next