SFV HEALTHCARE
Recent and archived news stories on: Biotechnology, Doctors, Drugs, Health Insurance, HMO's/PPO's, Hospitals, Medical Devices, Nursing...
Following a water main break, Kaiser Permanente Medical Center in Woodland Hills has canceled surgeries and doctors' appointments.
Amgen Inc. on Monday announced it will collaborate with Guardant Health Inc. and Qiagen N.V. to further its research on AMG 510, a pipeline drug designed to treat metastatic lung cancer.
Jant Pharmacal Corp. has won a contract with health care performance improvement company Vizient Inc., starting Feb. 1.
A fairly low-profile pharmaceutical company in Thousand Oaks has brought on a longtime Pfizer executive and co-inventor of the drug Zoloft to be in a management position.
The U.S. Patent and Trademark Office on Tuesday issued a patent to Endonovo Therapeutics for usage of its SofPulse technology in stroke victims.
After months of negotiations, health insurance company Cigna announced its contract with Dignity Health ended Jan. 1.
The San Fernando Community Health Center is one of three organizations to partner with Providence Health and Services Southern California for its Community Health Worker Training Academy.
About 120 health care workers at Los Robles Regional Medical Center in Thousand Oaks have joined SEIU Local 121RN to push for increased staffing and better pay, according to a statement from the union.
Exer Urgent Care opened its latest medical facility in Camarillo, complete with a ribbon-cutting ceremony on Wednesday.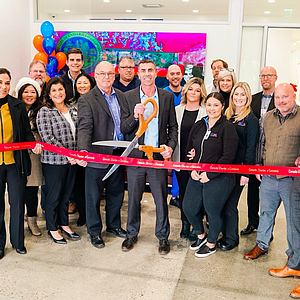 Medtronic announced it has acquired Klue, a software company in San Jose focused on tracking real-time behavior, such as when a person is consuming food.
HemaCare Corp. on Monday announced it will be acquired by Charles River Laboratories for $380 million in cash.
Mental health workers on Monday set up a picket line outside Kaiser Permanente's Panorama City Medical Center.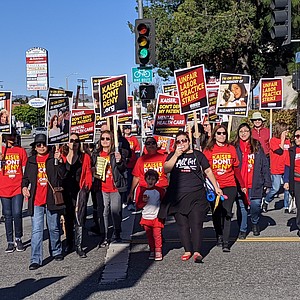 Endonovo Therapeutics will execute a 1-for-1,000 reverse stock split of the company's common shares.
Cosmetic Injectables Center, a medical spa business based in Los Angeles, has opened its first facility in the San Fernando Valley.
Sienna Biopharmaceuticals Inc. will cease operations by the end of the week and lay off its remaining employees.
Prev Next