SFV FINANCE
Recent and archived news stories on: Banks, Credit Unions, Mortgage Lending, SBA, Stocks/Bonds, Venture Capital, Wealth Management...
A Northridge man has received 21 years in federal prison for a scheme in which credit card and bank loan scheme that took money from banks, credit card comapnies, car dealerships and utility companies.
Glendale resident Mikayel Hmayakyan, 43, pleaded guilty Monday to two counts of federal bank fraud for leading a credit card scheme using fake identities.
Farmer's Insurance in Woodland Hills will sponsor golfers Willie Mack III and Kamaiu Johnson in the 2020 Advocates Professional Golf Association Tour.
B. Riley Financial Inc. has acquired Alderney Advisors, an automotive restructuring firm in Southfield, Mich., near Detroit.
L.A. County's unemployment rate hit a record 20.9 percent in May, up slightly from a revised 20.8 percent in April.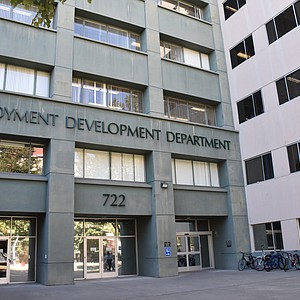 Velocity Financial Inc. has completed its second securitization transaction of 2020.
Heffernan Insurance Brokers has acquired Really Great Employee Benefits, a San Fernando Valley employee benefits and insurance compliance firm.
Job losses in hospitality, retail sectors drive down average.
While most businesses have focused solely on surviving COVID-19, insurance brokerage Poms & Associates has launched a rebranding campaign.
The Valley Economic Alliance has received a grant of $65,000 from Wells Fargo.
NetSol beat earnings estimates while Velocity missed in its first quarter as a public company.
L.A. City Council member John Lee announced Thursday that Chatsworth's San Carlo Deli is the first loan recipient from the Council District 12 Small Business Angel Fund.
The Greater San Fernando Valley Chamber of Commerce announced Monday it has joined America's Recovery Fund Coalition, an alliance of more than 100 trade associations and business organizations advocating for a grant-based federal assistance program for businesses.
Gov. Gavin Newsom on Tuesday outlined a cautious plan to reopen the virtually shuttered California economy in phases in the coming weeks as COVID-19 cases stabilize.
Prev Next