SFV FINANCE
Recent and archived news stories on: Banks, Credit Unions, Mortgage Lending, SBA, Stocks/Bonds, Venture Capital, Wealth Management...
Westlake Village fintech company SRAX Inc. has launched an investor community through its new online platform Sequire.
Los Angeles Economic Development Corp. reported indicators of a strengthening economic recovery in the county during its monthly economic briefing.
California Resources Corp. reported its fourth quarter earnings after emerging from Chapter 11 bankruptcy in October.
Federal authorities have charged three new defendants with participating in a scheme that allegedly submitted more than 150 fraudulent loan applications seeking nearly $22 million in COVID-19 relief funds.
In an appeals case involving liability insurance for directors and officers, the Delaware Supreme Court ruled in favor of Dole Food Co.
A new chief executive at Calabasas-based Crusader Insurance won't affect the company's credit rating.
Ventura County's Economic Development Collaborative, or EDC, in partnership with the California Small Business Development Center has conducted a statewide survey on COVID-19's impact on California entrepreneurs.
The Bank for America Charitable Foundation has awarded California Lutheran University's Center for Economic Research and Forecasting, or CERF, a $250,000 research grant to identify the total economic contribution of Hispanics by U.S. state.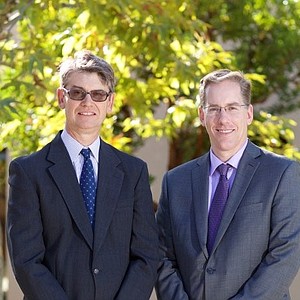 Local Black business owners explain why they started a business.
Walt Disney Co. in Burbank and BlackLine Inc. in Woodland Hills exceeded expectations with their quarterly financial performance.
Velocity Financial Inc. has fresh money to make new mortgage loans.
SRAX Inc. has reconstituted its LD Micro Index, a fund comprising nearly 1,200 microcap companies in the U.S. and Canada.
PennyMac Financial Services Inc. beat Wall Street estimates on earnings and matched on revenue for the fourth quarter.
Highlighting the Valley area's Black business builders.
Mission Valley Bancorp increased its net income in the fourth quarter and its total assets for the full year.
Prev Next