New Stealth Bomber Being Built in Palmdale
Wednesday, September 22, 2021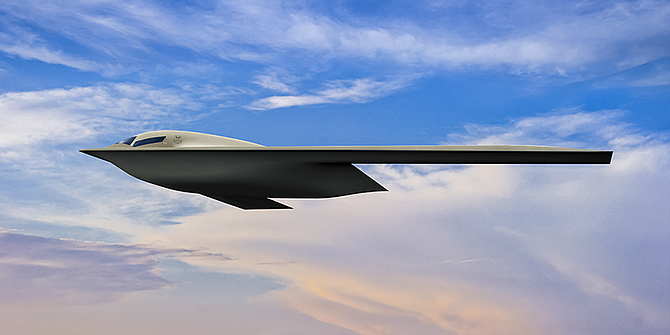 Northrop Grumman Corp. is building five next-generation stealth bombers at its plant in Palmdale, Secretary of the Air Force Frank Kendall said on Monday.
Speaking at the Air Force Association's Air, Space and Cyber Conference, Kendall said the investment in the new stealth bomber, which is called the B-21 Raider, addresses his number one priority to continuously deter and defeat threats.
"We have a nationwide industry team who has shown tremendous dedication and grit over the past 18 months," said Doug Young, vice president and general manager of Northrop's Strike Division, in a statement. "Combined with our extensive collaboration and transparency with our Air Force customer, and the success we've had in bringing digital tools into our design and production processes, the B-21 program is leading the way in many respects."
The five aircraft will be test planes.
When it comes to delivering a multilayered response to threats, the B-21 will be both a symbol and source of America's strength, Northrop said in its release.
"With the capability to hold targets at risk anywhere in the world, this weapon system is critical to our national security," Young added in his statement. "Northrop Grumman is committed to delivering the B-21 Raider to the warfighter on time to ensure America can project its power globally for decades to come."
Northrop Grumman is a Falls Church, Va.-based defense and aerospace contractor that employs about 4,500 in this area, many of them at the Palmdale plant. A military drone is also built there, and refurbishing work is performed on the B-2 stealth bomber.