Burbank's Empire Landing Sold; Will Be Upgraded
Friday, November 12, 2021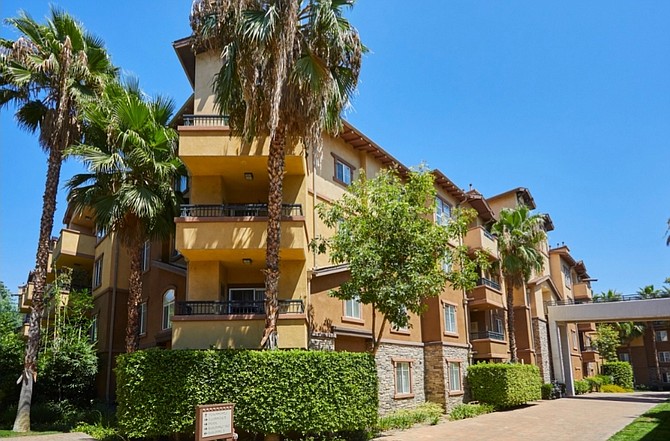 Clarion Partners and Cityview have acquired a 276-unit multifamily property in Burbank for $161 million, or more than $583,000 a unit. 
The joint venture plans to refurbish the gated community at 1901 N. Buena Vista St. Known as Empire Landing, the property includes one- and two-bedroom apartments and 41 three-story townhomes.  
According to a statement by New York-based Clarion and Century City-based Cityview, it is the only rental property in Burbank with townhomes larger than 1,500 square feet. 
The companies — which purchased the asset from GR Properties USA, a subsidiary of Hong Kong-based Gou Rui Group — are planning to upgrade the units with high-end finishes and appliances and the amenities, to include a pool deck, fitness enter and clubhouse.  
"We are excited to partner with Cityview, who will bring a wealth of value-add experience to re-envision the property while delivering outstanding satisfaction," Robert Wilshusen, vice president at Clarion Partners, said in a statement. 
Added Devang Shah, managing director at Cityview, "Empire Landing is centrally located where urban and suburban environments converge in one of the most job-rich, high-growth economic areas of Southern California, often referred to as 'the media capital of the world.' Modernizing this community will deliver class-A style and amenities to a city demonstrating high demand for quality rental housing." 
With a third-quarter office vacancy of 8 percent, according to Colliers International data, Burbank has thrived throughout the pandemic as the center of media and tech companies, including movie studios Walt Disney Co. and Warner Bros., and various television networks and animation houses, including Netflix Inc.'s new animation studio. 
Large-scale multifamily sales in Burbank have been scarce in recent quarters. By comparison, Skyview Terrace Apartments in Burbank sold in September for $15.5 million, or $442,857 per unit. That complex, located at 1301-1305 N. Hollywood Way, has 35 apartments plus amenities. 
Clarion Partners, with Trammell Crow, are currently overseeing construction of phase II of The Center at Needham Ranch in Santa Clarita, the industrial park where Amazon.com Inc., L.A. North Studios and DrinkPak have already signed leases. Once complete, the project will add 1 million square feet to the existing 850,375-square-foot first phase.