Teledyne Sells SeaRaptor Robotic Submarines to Norwegian Client
Thursday, May 27, 2021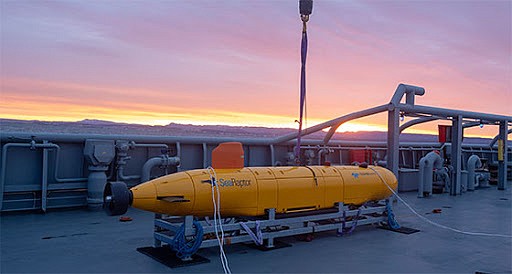 A subsidiary of Teledyne Technologies Inc. announced on Thursday the sale of two autonomous underwater vehicles to a company in Norway.

Teledyne Gavia will supply the SeaRaptor 6000 robotic submarines to Argeo in Asker beginning in the fourth quarter. Financial terms of the sale were not disclosed.

Argeo was founded in 2017 and uses autonomous surface and underwater robotic vehicles for imaging and mapping for sea infrastructure, offshore wind and the extraction of oil, gas and deep-sea minerals.

Mike Read, president of Teledyne Marine, the business unit of Teledyne Technologies in Thousand Oaks that Gavia is part of, said the company was pleased to supply the SeaRaptors to Argeo.

"We see the strategic partnership forming between our companies as being beneficial far into the future," Read said in a statement.

Shares of Teledyne (TDY) closed up $7.97, or nearly 2 percent, to $417.34 on the New York Stock Exchange, on a day when the Dow Jones closed up at a fraction of a percent.