$81 Million Residential Project Breaks Ground in Lancaster
Thursday, May 27, 2021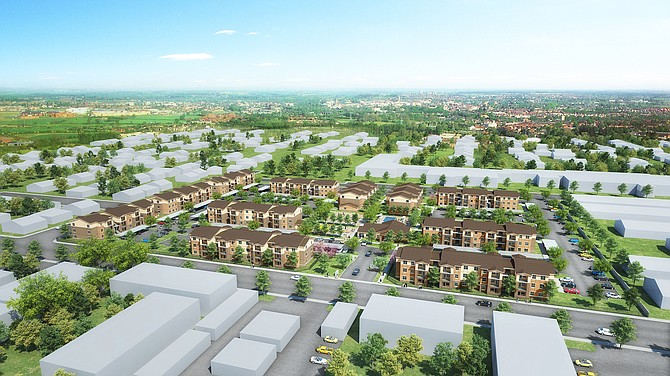 USA Properties Fund has just broken ground on an $81 million, 264-unit development in Antelope Valley.

The Roseville-based real estate company is creating Terracina at Lancaster with the intent to bring affordable housing to the fast-growing city in northern L.A. County.

JPMorgan Chase and WNC are investment partners on the project.
Terracina at Lancaster will have 11, three-story buildings that surround a central play and recreation area. When completed by late 2023, the apartment complex will offer one- to four-bedroom units and a large community space with a pool, sports court, tot lot, barbecue and picnic area.

Apartments will feature energy-efficient appliances and light fixtures, ceiling fans and low-flow faucets, showers and toilets.

The property is at 1752 E. Avenue J4 just west of the 14 freeway.
"We're strongly committed to building quality communities that help meet the incredible need for affordable housing – and housing overall – while also improving neighborhoods and investing in the region," said Geoff Brown, president of USA Properties Fund, said in a statement.
 "We've enjoyed providing affordable housing to residents at Avenida Crossing, and we're looking forward to the same experience with Terracina at Lancaster."

Terracina at Lancaster is the fourth apartment community under construction by the company in Southern California. It has projects in Panorama City and Simi Valley. Terracina at Lancaster is also less than a mile from the company's Avenida Crossing development, also in Lancaster.

The four apartment communities will have a combined 814 units and a total construction price tag of $275 million.