Tix Quarterly Report Includes Exit of CFO, Board Members
Tuesday, May 18, 2021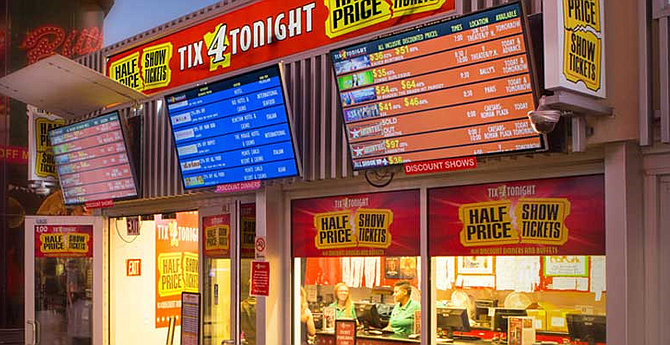 In conjunction with its quarterly report Tuesday, Tix Corp. provided an update on operations that disclosed three board members and the chief financial officer are no longer with the company.

The Studio City-headquartered company sells discount tickets to attractions at seven kiosks in Las Vegas. With the closure of virtually all Las Vegas entertainment, restaurants, bars, and major hotel in March last year, the company was forced to layoff of the majority of its employees, close its ticket booths and otherwise seek to reduce operating costs.

For the most recent quarter ending March 31, the company lost $1.47 million and reported no revenue.

"We are continually monitoring the Las Vegas entertainment marketplace to determine when and if we will be able to commence viable operations again," the company said in its report. "We plan to seek additional available disaster assistance, as well as other forms of financing to help with liquidity during this disruption to our business."

On April 12, the company obtained a Paycheck Protection Program loan for $980,000. On the same day, Chief Financial Officer Steve Handy notified the company that he was resigning, effective today, to pursue another opportunity. The company noted that "Handy did not resign as an officer of the company due to any disagreement with the company on any matter relating to the company's operations, policies or practices."

Also, the company received written consent from stockholders representing a majority of the outstanding shares to remove Haren Bhakta, Gopal Patel and John Buckingham from the board. "As a result of the removal action, Mitch Francis, Norman Feirstein, Barry Fieldman and Jordan Fiksenbaum constitute the company's board of directors and there are three vacancies," the company said.

Las Vegas hotels have reopened and many attractions now operate with capacity limits, but the company anticipates "that entertainment venues will be able to operate without restrictions in June or July of this year." 
However, since April 2020 "the company has not made the majority of its lease payments and is in default on the majority of its operating leases" for the ticket booths.

Shares of Tix Corp. (TIXC) closed Tuesday at 13 cents, a 17 percent rise, on the over-the-counter market.