Calabasas Developer Proposes 220 Units in Canoga Park
Wednesday, May 12, 2021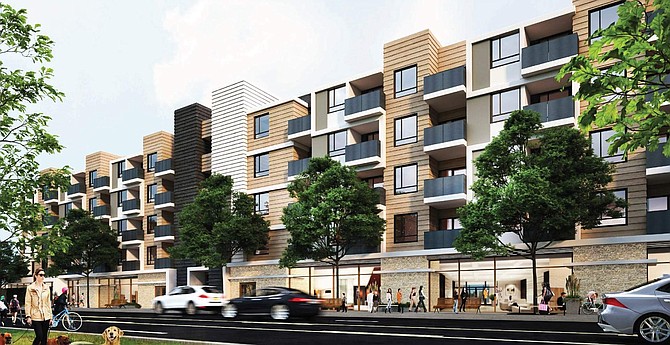 A Canoga Park project aims to replace several small existing structures on a 1-acre site with a new structure with 220 apartments.

According to city of Los Angeles Planning Department documents, Calabasas-based real estate investment firm Alliant Strategic Development is seeking entitlements to build a five-story apartment complex at 7019-7049 N. Canoga Ave. Building amenities will include a second-story courtyard with landscaping plus a swimming pool.

Alliant Strategic has requested entitlements such as Transit Oriented Communities incentives, as the property is located less than half of a mile north of the G Line busway's Sherman Way Station. The request would permit increased height and floor area and a decrease in onsite parking to 110 slots.

Designed by VTBS Architects, the project would also devote 22 of its proposed one-bedroom apartments as affordable housing for low-income households.

All of the existing structures, dating from the 1960s and 1970s, will be demolished to clear the way for the new development.

The project represents Alliant Strategic's second multifamily residential development request in Canoga Park in recent months. In November, the company filed an application seeking to clear an office building on Topanga Canyon Boulevard to build a residential project featuring 148 apartments, 109 parking spaces and amenities that include a courtyard, rooftop deck and recreation room.