DreamWorks' Glendale Campus to List for $350 Million
Tuesday, May 11, 2021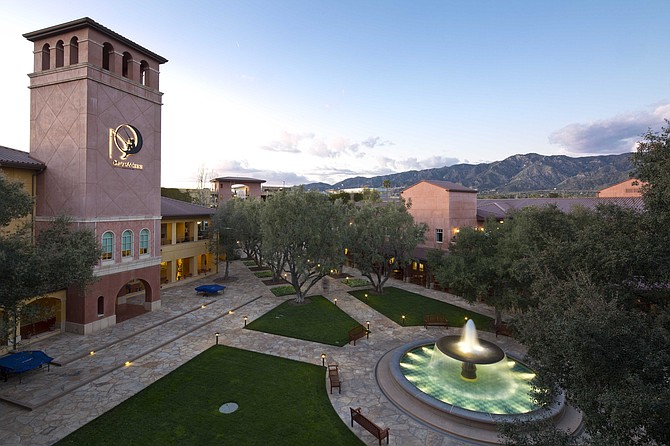 The Glendale campus of DreamWorks Animation is up for sale.

Kevin Shannon, Laura Stumm, Rob Hannan and Ken White at Newmark are listing agents for landlords Hana Asset Management and Ocean West Capital Partners.

Hana Asset Management, one of South Korea's largest financial groups, and L.A. asset manager Ocean West Capital Partners purchased the property in 2017 for $290 million. A source said that the campus at 1000 Flower St. — which consists of five buildings totaling 460,000 square feet of office space and includes a commissary and fitness center — will list for $350 million.

"They're following through on their business plan," Shannon said of the owners' original intent to hold onto the property for about five years before unloading it. "They're selling it because the capital markets are perfect for what they have and interest rates are low."
 
"The capital markets love studios, they love content creation," he said. "Right now, deals with WALT (weighted average lease term) and credit (are desirable assets). This is a perfect storm for capital with studios."

DreamWorks Animation originally owned the land. Dotted with oak trees, streams and a koi pond, the campus was built in 1997, when then DreamWorks SKG was a full-tilt movie studio founded by Steven Spielberg, Jeffrey Katzenberg and David Geffen. Katzenberg led spin-off DreamWorks Animation as a separate company in 2004. According to media reports, a string of box office failures forced DreamWorks to sell its campus in 2015 for $185 million in a leaseback deal.

DreamWorks Animation, the studio behind major feature animation franchises "Shrek," "How to Train Your Dragon" and "Kung Fu Panda," was acquired in 2016 by Comcast Corp.'s NBCUniversal for $3.8 billion.

The animation company will continue to occupy the 15-acre property. Shannon said that the studio has just under 14 years left on its lease.