With Purchase, Drone Maker Expands Product Offerings
Wednesday, May 5, 2021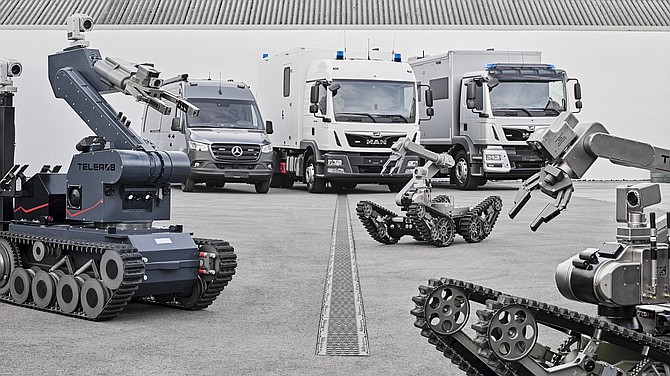 AeroVironment Inc. – the company that made the helicopter that flew on Mars – this week closed on its acquisition of a German company that makes unmanned ground vehicles.
The Simi Valley flying drone manufacturer paid $45.4 million for Telerob Gesellschaft für Fernhantierungstechnik mbH, in addition to paying off $9.4 million in Telerob's debt.
Telerob now operates as a wholly-owned subsidiary of AeroVironment.
AeroVironment Chief Executive Wahid Nawabi said the deal marks a significant expansion of the company's product portfolio from small and medium unmanned aircraft systems to tactical missile systems and now, unmanned ground vehicles.
"We welcome the talented Telerob team and look forward to delivering even more capability to our customers in the United States and more than 50 allied countries around the world," Nawabi said in a statement.
Founded in 1994, Telerob's unmanned robotic products are used by customers in 45 countries for explosive ordinance disposal, hazardous materials handling and chemical, biological, radiological and nuclear threat assessment, among other uses.
AeroVironment is the manufacturer of Ingenuity, the helicopter on Mars that last month made the first flight of an aircraft on another planet.
The closing on the acquisition was announced Tuesday. On Wednesday, shares of AeroVironment (AVAV) closed down $1.39 or about 1.3 percent to $106.65 on the Nasdaq on a day when that market closed down 0.4 percent.