Amgen Signs $1.25 Billion Deal to Develop Skin Treatment
Tuesday, June 1, 2021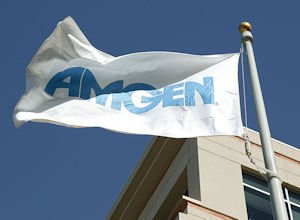 Amgen Inc. on Tuesday announced a $1.25 billion deal with Kyowa Kirin Co. Ltd. to jointly develop and commercialize Kyowa's treatment for atopic dermatitis, KHK4083.

Amgen in Thousand Oaks will lead the development, manufacturing and commercialization for KHK4083 for all markets except Japan, where Kyowa Kirin will retain all rights. Amgen will make a $400 million payment to Kyowa Kirin up-front and future contingent milestone payments potentially worth up to an additional $850 million, as well as royalty payments on future global sales.

In February, Kyowa Kirin announced positive results from a Phase 2 study in patients with moderate-to-severe atopic dermatitis, which affects 15 to 20 percent of children and 1 to 3 percent of adults worldwide. The chronic disease impacts the immune system, triggering inflammation that produces rashes on the body which can weep fluid or bleed when scratched, making skin vulnerable to infection.

KHK4083 has been shown to selectively deplete activated T cells that are critical in the development of atopic dermatitis.

"Kyowa Kirin was one of Amgen's very first collaborators and we are delighted to be joining forces with them once again to advance this promising late-stage asset to treat atopic dermatitis," Robert Bradway, chief executive officer at Amgen, said in a statement. "We will take advantage of our two decades of experience in inflammatory disease, as well as our industry-leading human genetics capabilities, to help realize the full potential of KHK4083 as quickly as possible."

Shares of Amgen (AMGN) closed Tuesday down $4.36, or 1.8 percent, to $233.58 on a day the Dow closed up a fraction of a percent.