Van Nuys Industrial Property Trades for $6.3 Million
Friday, July 16, 2021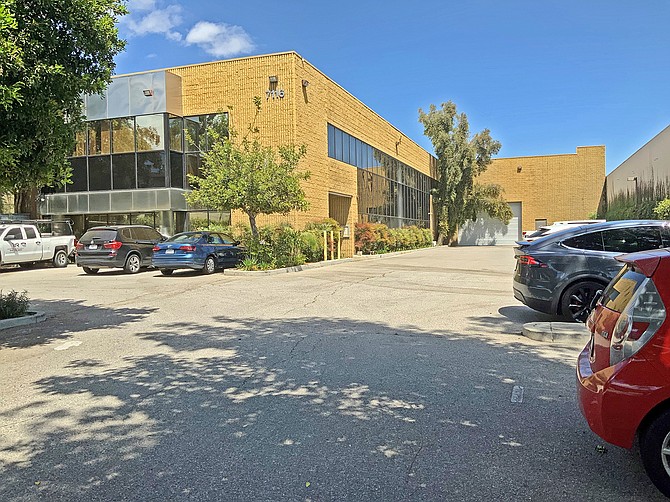 A 18,710-square-foot flex warehouse at 7116 Valjean Ave. in Van Nuys has sold for $6.3 million.

Located at the corner of Valjean Avenue and Sherman Way, the building contains 6,000 square feet of warehouse space on a 30,000-square-foot parcel. The building also boasts a two-story office configuration that covers 12,710 square feet.

Spectrum Commercial Real Estate agents Yair Haimoff and Barry Jakov represented the undisclosed buyer and seller.

Said Jakov in a statement: "Our team received multiple offers near asking price. The overall lack of inventory in Van Nuys and very favorable financing options made this site an attractive owner-user acquisition opportunity."

The Van Nuys submarket's industrial sector has seen a lot of action in recent quarters. Deals include the sale of a six-building multitenant industrial park at 14825 Oxnard St. to Arka Properties Group for $19.3 million in March; the $2.2 million trade of a 5,330-square-foot warehouse at 14200 Aetna St. that same month; and a 28,000-square-foot warehouse at 16333 Raymer St. leased to an undisclosed Los Angeles baby products company in June.