Lief Labs Signs Lease for Building Under Construction
Tuesday, July 13, 2021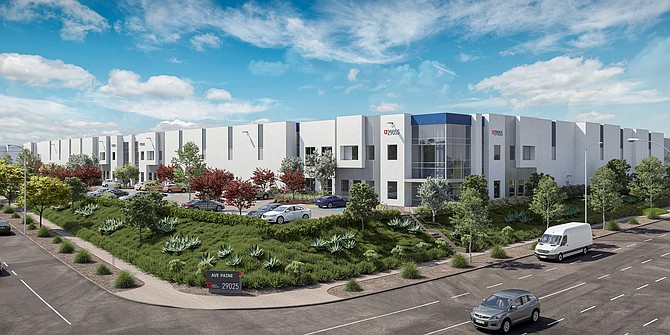 Lief Labs, a contract manufacturer and product developer of dietary supplements, has signed a 111,260-square-foot industrial lease in Valencia, according to an announcement by CBRE Group, which participated in the negotiations.

Lief committed to a long-term lease for the entire building, which is located at 29025-29055 Avenue Paine and is currently under construction. Financial terms of the lease were not disclosed.
Initially designed as a four-tenant property, owner Rexford Industrial Realty has made interior modifications to accommodate Lief's usage. 
The completion date for the building is in December.

CBRE brokers Craig Peters and Sam Glendon represented landlord Rexford in the transaction while Ashland Pacific represented tenant Lief Labs.

The tenant has a lengthy leasing history with Rexford Industrial. In 2018, Rexford purchased a 47,000-square-foot warehouse at nearby 28510 W. Industry Drive, which Lief had occupied but outgrew. That same year, the rapidly expanding Lief took space in the adjacent Rexford building, a 112,000-square-foot structure at 28903 Avenue Paine.

Lief Labs will retain its former space while the new space will function as its primary operational hub.

"The facility Rexford is building is a best-in-class property that will help Lief continue to streamline its operations and grow our business for years to come," said Chief Executive Adel Villalobos.

Added CBRE's Peters: "Industrial vacancy rates are quickly approaching zero percent for functional larger buildings in the North Los Angeles market at a time when demand is reaching all-time highs. Lief Labs was made aware of this supply/demand imbalance and started lease negotiations early in the construction process. The result was a win-win-win scenario for Rexford, Lief and Lief's customers."

Similar leases in the Santa Clarita Valley include Valencia Pipe Co.'s 170,000-square-foot lease at Vista Business Park in May 2019; 24/7 Events Inc.'s 50,000-square-foot lease at Valencia Commerce Center in February; and a pair of Amazon.com Inc. leases last year, one of which CBRE's Peters executed on behalf of co-owners Trammel Crow Co. and Clarion Partners at the Center at Needham Ranch, where the e-commerce leader assumed 100,000 square feet.