LegalZoom Valuation Passes $7.5 Billion in IPO
Thursday, July 1, 2021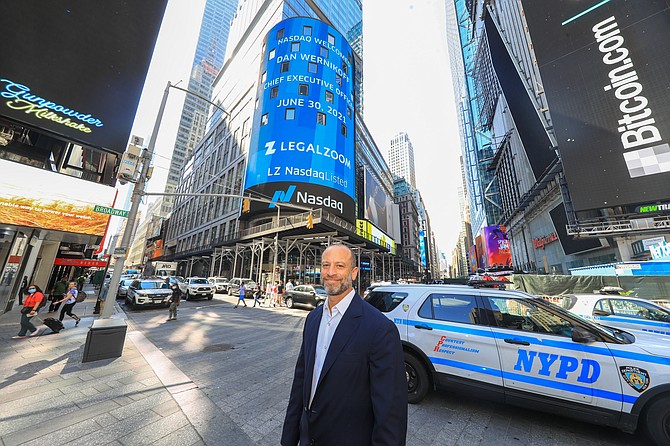 Online legal technology company LegalZoom.com Inc. made its market debut Wednesday with a share price that gave the company a valuation of more than $7.5 billion.

Shares of LegalZoom closed at $37.85 on the Nasdaq Wednesday.

Net proceeds from the offering will be used to pay down the company's $523 million debt and will be used for general corporate expenses and investments in technology, services and products that complement LegalZoom's operations.

The Glendale-based company, which cites small businesses as its prime market, offers do-it-yourself legal services and documents related to incorporations, wills, limited liability companies, divorces and living trusts.

According to a May SEC filing made by LegalZoom, 2020 marked the year that 10 percent of new limited liability companies and 5 percent of all new corporations in the U.S. were formed via LegalZoom services. 

"The market itself is extremely large, we're talking about a $50 billion-ish (serviceable addressable market)," LegalZoom Chief Executive Dan Wernikoff said in an interview with CNBC.

On Thursday, shares of LegalZoom (LZ) closed up another 1.7 percent to $38.50 on the Nasdaq.